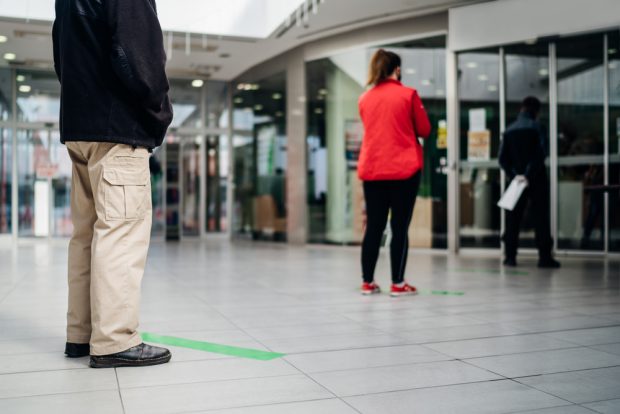 The American economy is beginning to reopen, and so too are some credit union branches.
A few of those branches belong to Huntsville, Ala.-based Redstone Federal Credit Union, which has $5.5 billion in assets and about 486,000 members. The credit union closed its 26 locations in Alabama and Tennessee on March 21.
As in the rest of the country, the last several weeks have been stomach-churning for people in Alabama and Tennessee. Alabama's stay-at-home order took effect on April 4; entertainment venues, athletic facilities, close-contact service providers, beaches and other venues were shut down on March 28. In Tennessee, a stay-at-home order took effect on March 31.
Now, many states are beginning to restart portions of their economies, and that's allowing some credit unions to think about branch reopenings — including Redstone, which said it reopened all but its high school and university branches on April 27.
As is the case for many organizations, the steps forward are gradual. According to its website, Redstone branch staff members must wear face masks and members are encouraged to do the same. Members don't have to make appointments to visit a branch, but for now Redstone is limiting the number of members allowed inside at any one time, and members will have to stay six feet away from one another once inside. Plexiglass sneeze guards are in place at each teller station and desk as well.
"The health and well-being of our members and employees remains a top priority as we continue to practice appropriate social distancing measures," the credit union said on its website. Redstone did not respond to a request for comment about its reopening.
Like many other credit unions around the country, Redstone is part of a new national conversation about when and how to reopen branches, businesses and venues. And it isn't the only credit union that's testing the waters.
The Anchorage, Alaska-based Alaska USA Federal Credit Union has also reopened branches. The credit union, which has $8.5 billion in assets and about 681,000 members, said it opened most of its 68 branches to the public at least five days a week starting on April 29. Alaska USA has branches in Alaska, Arizona, California and Washington.
"The health and safety of our members and employees remains a top priority. All branch locations have installed glass sanitary barriers for safe member-employee interactions, and social distancing rules will be followed to at all times," it said in a statement on its website.
The State of Alaska implemented a stay-at-home order on March 28. Parts of its Reopen Alaska Responsibly Plan took effect on April 24.
More credit union branch reopenings may occur in the coming weeks.
"Credit unions are closely monitoring the situations in each state," League of Southeastern Credit Unions & Affiliates President Jared Ross said in a statement to CU Times. "As Alabama, Florida and Georgia issue their guidelines to reopen businesses, credit unions are making decisions based on what will keep their staffs and members safe as they stay in compliance with local, state and federal orders. Credit unions made a seamless transition to the new normal as shutdown orders went into place, and we are confident they will do the same as reopenings begin."