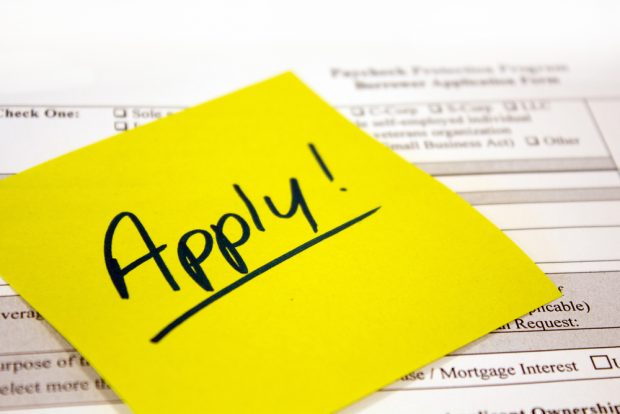 Credit unions are getting help from financial technology organizations Jack Henry & Associates and NYMBUS to approve Paycheck Protection Program funding to small businesses during their time of need.
The Monett, Mo.-based Jack Henry & Associates, Inc. announced that more than 280 financial institutions have partnered with Jack Henry Lending to digitally capture and conditionally approve PPP loans. Jack Henry held it has processed more than 38,000 PPP loan applications, totaling more than $4 billion in potential funding. Its credit union and bank clients received an average of 134 applications each, with completion rates averaging 80%.
Jack Henry Lending noted it expanded its commercial lending suite solutions in days to support these loans and managed the high volume of loan applications generated by the Coronavirus Aid, Relief, and Economic Security (CARES) Act. The fully brandable solution enables credit union and banks to immediately deploy online applications for PPP loans and render quick conditional decisions based on SBA requirements. Jack Henry said it is committed to helping institutions and small business through this next round of funding, an added $310 billion, with at least $30 billion set aside specifically for community financial institutions and small lenders.
KEMBA Financial Credit Union ($1.5 billion, Gahanna, Ohio), which uses the Symitar Episys core platform from Jack Henry, has always processed these loans through a CUSO, so it lacked the resources necessary to manage the PPP loans in-house. Mark Seymour, vice president of lending and risk at KEMBA, explained, "We implemented the Jack Henry Lending PPP solution at a rapid pace, which was critical as members were already reaching out and looking to us for help and guidance. Over just the past couple of weeks, we have processed hundreds of loans and have helped dozens of businesses keep their doors open and their workers employed. Members need us the most now, and we're proud that we responded with confidence and flexibility from the start."
Terry Renoux, group president of Jack Henry Lending, stated, "The pandemic has created widespread challenges for small businesses across the country, and we are blown away with how our banks and credit unions have responded, showing up in a major way for their communities during a time of extreme need. As the next round of funding begins – with a notable amount dedicated specifically to community financial institutions – we remain committed to providing the modern tools and steady partnership necessary to help our clients and their customers weather the storm."
The Miami-based NYMBUS has continued to help financial institutions and small businesses respond to COVID-19 impacts through its SmartLenders Program that it said provides fast processing of the PPP loans. With Congress making additional PPP loan funds available, the urgency has never been greater to place this vital cash-flow relief into the hands of more small business owners.
NYMBUS said it presented its SmartLenders Program as soon as Congress passed the CARES Act on March 27. SmartLenders, NYMBUS suggested, helped level the playing field by making the PPP loan process simple and fast for any small business to immediately apply online.
The program quickly built an extensive network of institution partners including billions of dollars in lending capability to assist local communities. Participating credit unions and banks use a provided and unique referral website address, where their small business customers can enter the SmartLenders portal to submit and instantly process PPP applications. The bundled solution handles all of the required technology and full-service remote processing on behalf of the institution at zero cost. This includes automating the requests, collecting required documentation, end-to-end processing, and communication and forgiveness of the loan. The program also includes a full team of SBA-experienced banking and legal experts to manage the process and ensure adherence with all banking and SBA compliance requirements.
"Our goal with SmartLenders is to move as rapidly as possible to help every small business in the United States to stay afloat and protect jobs," Scott Killoh, CEO and Chairman of NYMBUS, said. "No small business owner should have to feel overwhelmed or underserved. Applications are being accepted today through our portal, and we are here to assist any financial institution with their PPP applications high demand or overflow."