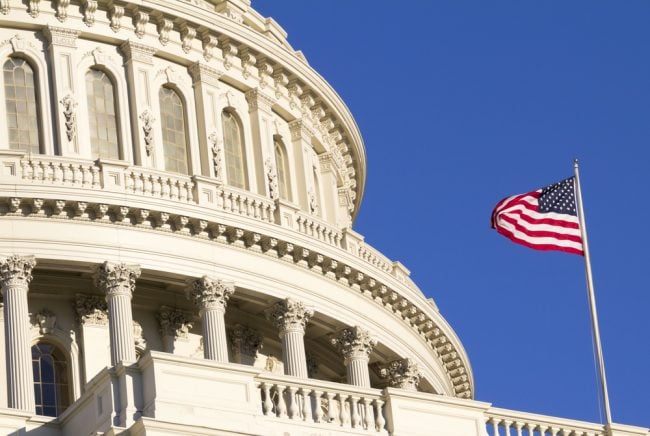 Money alone is not going to provide the relief that credit union trade groups and other advocates said is needed to help people weather the economic disaster the coronavirus crisis has caused.
From garnishment protection to removing the credit union small business lending cap, advocates contended that regulations and laws are hampering their efforts to help people.
The House is scheduled on Thursday to consider legislation that would pump some $320 billion into the Paycheck Protection Program — the program allows credit unions and other financial institutions to make Small Business Administration loans to companies in an effort to help them stay open.
The legislation sets aside $30 billion in new SBA loans to credit unions and Minority and Community Development Financial Institutions with less than $10 billion in assets.
Another $30 billion would go to financial institutions with assets of between $10 billion and $50 billion.
The Senate already has passed the bill and President Trump has said he will sign it.
The goal was to ease lending at smaller credit unions and banks.
But the legislation does not go far enough, according to Ashley Harrington, federal advocacy director and senior counsel at the Center for Responsible Lending.
"The proposal fails to provide separately reserved funding for Community Development Financial Institutions and Minority Depository Institutions, as they have the strongest track record of serving borrowers of color and are least likely to be able to access PPP funding under its current structure," Harrington said.
Credit union trade groups in recent weeks have sent letters to congressional leaders outlining what they believe they need, including proposals that would make changes to the Member Business Loan cap that credit unions operate under. Congress has made PPP loans exempt from the cap, but credit union trade groups said the cap should be adjusted.
CUNA has called for the cap to be lifted during federally declared emergencies and disasters.
"Failure to do so would represent a decision to leave critical assistance on the sidelines when small businesses, Main Street and the nation's economy need it the most," CUNA President/CEO Jim Nussle wrote in a letter to House Financial Services Charwoman Maxine Waters (D-Calif.).
NAFCU has endorsed a proposal that would lift the cap for three years. The proposal would:
Loosen the Federal Reserve's Regulation D, which establishes a limit of six transfers a month from a consumer's savings account when they are made by various convenient methods.
Enact federal legislation that would allow remote notarization. Nussle said that is regulated by the states, but a national standard is needed.
Increase funding for the NCUA's Community Development Revolving Fund.
Advocates, including CUNA and the American Bankers Association, also have been pushing for legislation that would exempt the economic stimulus payments to taxpayers from garnishment.
"While financial institutions and even many debt collectors and debt buyers believe that the payments should be exempt from garnishment orders, some creditors have continued to attempt to garnish and freeze bank accounts," the ABA and consumer groups, including the Center for Responsible Lending, said in a letter to congressional leaders Tuesday. "Banks are obligated to comply with garnishment orders unless lifted by a court."
Members of Congress also have weighed in on what they want to see in a future economic stimulus measure.
"In the next bill, it is critical for Congress to provide additional assistance to struggling homeowners, renters, landlords and people experiencing homelessness," Waters said.
She said she is proposing a $100 billion rental assistance fund and a $75 billion homeowner assistance fund to help struggling families.
Senate Banking ranking Democrat Sherrod Brown of Ohio and Sen. Elizabeth Warren (D-Mass.) went further.
"We can start by allowing consumers to put a pause on all payments," they said. "Americans should have the option to keep paying their debts if they have the means, but they shouldn't be punished if they can't do so."
And House Financial Services ranking Republican Patrick McHenry warned that the PPP program is so popular that more federal money will be needed soon.
"While this infusion is vital, we must also recognize the unprecedented demand for this important program. PPP funds will run out again — likely in the near future — and we must stand ready to address additional needs," he said.