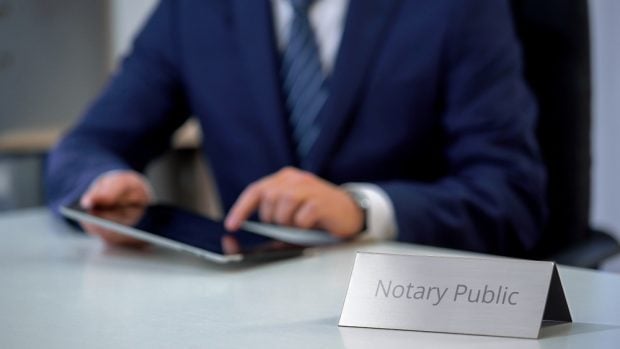 Fintech organization LenderClose, which helps credit unions and community banks accelerate the real estate lending process, said it hopes Iowa's decision of a coronavirus prompted loan-document remote notarization allowance will prompt a national response.
The Des Moines, Iowa-based CUSO said it believes the move in response to the coronavirus outbreak further paves the way for the legalization of remote online notarization (RON) in the state, which enables the notarization of documents using audio and video technology. Despite sharing documents electronically, both the signing and notary processes transpire face-to-face in a virtual environment. The rules, including those governing identity verification and video recordkeeping, maintain the integrity of notarization, protecting lenders and borrowers from fraud.
In 2019, Iowa Gov. Kim Reynolds signed Senate File 475 in favor of RON, but the bill carried with it an effective date of July 1, 2020. On March 20, 2020, the governor's office announced it signed a State Public Health Emergency Declaration that, among many other actions, suspended the physically present requirement for a notary for real estate loan documents signing.
Omar Jordan, a long-time advocate for lifting regulatory restrictions on RON and the CEO of LenderClose, said, "While it's too soon to say just how indelible the mark left by the COVID-19 pandemic will be, we can make a few assumptions about its impact on human-to-machine and human-via-machine interaction." Jordan noted over the past several weeks technology hold-outs tried new things, like tele-health programs, online grocery delivery, video conference calls and mobile banking. "Many will come away from these experiences with a change in mindset, inspired to continue engaging with all the providers and people in their lives digitally."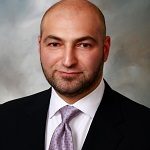 Jordan maintained the increased comfort with and eventual demand for tech-centric experiences will force more credit union lenders to integrate remote online notarization and other contactless lending innovations into their programs. "Add fast-moving legislation to legalize RON to the increased consumer demand and lenders' interest, and you can see how RON will become an important part of the way community lenders compete for borrower business – both during the pandemic crisis and beyond."
Jordan added not only does the regulatory relief make it easier for the most vulnerable to conduct important financial transactions, it brings much-needed technology to the mortgage and home equity lending process.
According to the Mortgage Bankers Association, 23 U.S. states enacted RON legislation with more than 30 RON bills introduced in more than 20 state legislatures in 2019. Millionacres.com noted a variety of states moved rapidly to change existing notarization laws in response to the current situation:
New Jersey will allow remote notarization if the notary has personal knowledge of the person's identity.
A New York executive order allows video notarization.
Wisconsin, which had a RON law about to take effect May 1, 2020, authorized remote online notarization through online providers.
A New Hampshire executive order allows for remote notarization through audiovisual recording.
A new Pennsylvania State Senate bill introduced on March 23 would allow for remote notarization. Pennsylvania allows electronic notarization but does not have a RON rule yet.
In addition, U.S. Senators Mark Warner (D-Va.) and Kevin Cramer (R-N.D.) introduced the "Securing and Enabling Commerce Using Remote and Electronic (SECURE) Notarization Act of 2020″ on March 18. The legislation would allow remote online notarizations legal around the country.
In other digital real estate news, the Frisco, Texas-based Evolve Mortgage Service, a provider of outsourced mortgage solutions, and the Plano, Texas-based Pavaso, a digital mortgage closing tech provider, announced the ability to deliver an end-to-end digital mortgage experience including a full library of electronic- or e-enabled documents built entirely of Category One SMARTDocs and an e-closing platform, which supports remote online notarization. Pavaso's RON-compliant solution allows borrowers to electronically sign and record (where allowed) closing documents.
"With COVID-19 reshaping how borrowers interact with the mortgage industry, mortgage lenders need to provide borrowers with a low-contact closing experience to limit physical interactions and exposure," Paul Anselmo, CEO of Evolve Mortgage Services, said.
The integrated solution delivers an online, paperless initial e-disclosure and e-closing experience capability implementable by mortgage lenders and title agents, or outsourced to a to a signing agency.