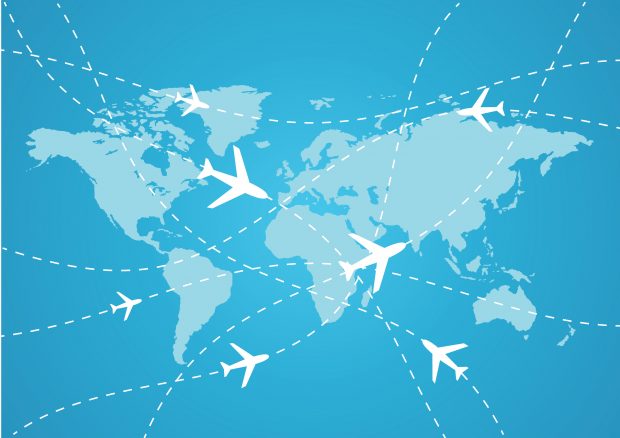 Several credit union industry organizations across the country said they are closely monitoring the coronavirus information from various sources as they decide whether to move forward with conferences and events scheduled for the coming weeks and months.
CU Times is continually monitoring conferences planned for the months ahead. Here's a roundup of conference updates in alphabetical order as of March 23.
CO-OP
The CO-OP THINK 20 conference has been postponed. Conference officials announced that the conference will now take place Aug. 17-20 in Dallas.
THINK 20 was scheduled for early May. In a statement, Todd Clark, president/CEO of CO-OP, said, "Our THINK conference regularly attracts more than 800 attendees and, again, it is for their health and safety that is paramount to our decision. We thank everyone in the credit union movement for their understanding and we look forward to seeing you later in the summer."
Cooperative Credit Union Association
The CCUA announced it is postponing its in-person events and trainings through May 1, 2020.
According to a statement from CCUA, the decision was "made out of an abundance of caution to protect the health and safety of credit unions, employees, partner organizations and other stakeholders."
In the statement, CCUA President/CEO Ron McLean said, "The Association is the leader in educating and unifying credit unions in our four states, and I know much of that is derived from our numerous in-person events. But I also believe we need to do our part to help mitigate the impact and spread of the coronavirus."
The CCUA stated it will migrate a number of its educational events to its teleconferencing infrastructure where members and staff can safely engage with one another through webcasts and webinars.
McLean encouraged members to visit the CCUA's coronavirus resource page for updates.
Credit Union Cannabiz Conference
Conference officials announced that the CU Cannabiz Conference has been cancelled. The conference was set to take place April 5-8 in Chicago.
According to the announcement, registration refunds should be going out the last week of March.
Credit Union Cherry Blossom Ten Mile Run
On Saturday, organizers of the Credit Union Cherry Blossom Ten Mile Run and 5K Run-Walk announced the cancellation of the race. It was scheduled for April 5 in Washington, D.C.
The run, which has been a fixture in the credit union community, is a major fundraiser for the Children's Miracle Network Hospitals.
According to a statement on its website, "When COVID-19 started creeping into town, the Organizing Committee tried everything we could to keep the tradition alive. Under the current conditions, that is no longer possible."
For details about refunds and donations, click here.
CrossState Credit Union Association
The Association announced, "CrossState will be shifting all scheduled one-day training sessions to virtual events through April 30."
The Association provided a link with updated virtual event information.
According to the statement by CrossState, they are still planning to hold the 2020 Annual CrossState Convention in May.
CUES
CUES announced it is rescheduling a handful of upcoming events. According to its website, the following events have been impacted by the coronavirus:
CULytics
The organization's 2020 Summit, originally booked for March 30 to April 2, has been rescheduled.
"We have confirmed the 2020 CULytics Summit will be rescheduled for August 24th through the 27th," the company said. "The conference will be held in the same Microsoft Campus (different building) so potentially the same hotel and flight reservations could be rescheduled. We are still working on some of these details and they will be provided in the next few days."
CUNA
CUNA has announced that all events scheduled through May 15 have been postponed. Those events include:
CUNA Marketing & Business Development Councils Conference (March 15-18)
CUNA Consumer & Residential Mortgage Lending School (April 6-9)
CUNA HR & Organizational Development Council Conference (April 19-22)
CUNA Regulatory Compliance Certification School (Spring) (April 19-24)
CUNA Financial Management School (April 20-23)
CUNA Kansas City Small Credit Union Strategic Planning Workshop (April 21)
CUNA Enterprise Risk Management Certification School (April 27-29)
CUNA Lending Council Forum (April 29-30)
CUNA Credit Union Board Certification School (May 4-8)
According to a statement from CUNA, "At a time like this, credit unions are on the front lines of their communities to ensure their members are receiving the support they need. CUNA recognizes and thanks credit unions for all the good work they are putting forth for their members."
CUNA provided a link to stay up to date on the status of its events.
Filene Research Institute
Filene announced its research event, "The New Credit Union Experience," which was to be held in Boston on April 28-29, is now a virtual conference.
Filene's CEO, Mark Meyer, said, "We know that this is a change in plans that you may not have been expecting, but we feel that this is the right thing to do, and we will work with you to deliver our promises for this event virtually instead of in-person."
Filene provided a link for those who want to register for the virtual conference.
Great New England Credit Union Show
Conference officials announced the Great New England Credit Union Show has been rescheduled to take place on May 29 at the MGM Springfield.
Heartland Credit Union Association
According to HCUA, the following upcoming association-hosted events have been changed through May 15:
Innovation Conference - Kansas City area – March 24 – VIRTUAL
Regional Small Credit Union Roundtable - Wichita – March 26 - CANCELLED
CU at the Capitol - Jefferson City – March 31 – CANCELLED
Compliance Conference - Wichita – April 7 – Rescheduled for 8/21
Compliance Conference - Lake of the Ozarks – April 9 – Rescheduled for 8/27
CU at the Capitol - Jefferson City – April 14 – CANCELLED
CUlead - Kansas City – April 21-22 - Not in-person, but exploring virtual options
CUNA Small Credit Union Strategic Planning Workshop - Leavenworth, Kan. – April 21 – CANCELLED
CU at the Capitol - Jefferson City – April 28 – CANCELLED
Foundation Cup - Lake of the Ozarks – May 11-13 – Pending reschedule/exploring options
Credit Union Basic Training - St. Louis – May 12 – CANCELLED, but exploring virtual options
Collections Council Meetup - St. Louis – May 14 – now a conference call
HCUA has a coronavirus resource page it says it is updating regularly.
Illinois Credit Union League
The league's 90th Annual Convention will not take place as planned on April 2-4 in Chicago.
The league has created a special COVID-19 resource page to provide updated information.
Maine Credit Union League
The Maine Credit Union League announced that the League and Synergent are cancelling or postponing events scheduled to take place over the next 30 days. Those events include:
March 24: League Conference – IRA Essentials
March 25: League Conference – IRA Advanced
March 25: Synergent Technology Services Committee Meeting
April 7: Certified Teller Training
April 8: Marketing Council Workshop
April 9: Supervisor University
April 14: Regulatory Compliance Conference
April 15-16: Certified Teller Training
According to a statement from the League online, "The League will let credit unions know whether other gatherings, such as League committees, will be canceled, postponed or held remotely — but none will be held in person for at least the next 30 days."
Mountain West Credit Union Association
Mountain West's Annual Meeting and Convention has been cancelled. It was scheduled for April 22-24 in Colorado Springs, Colo.
NACUSO
The 2020 NACUSO Network Conference has been postponed.
It was scheduled for April 20-23 at the Disney Yacht & Beach Club Resort in Lake Buena Vista, Fla.
NAFCU
NAFCU announced two conference cancellations: Its Board of Directors & Supervisory Committee Conference that was to be held April 27-30 in San Francisco and its CEOs and Senior Executives Conference May 6-8 in Palm Springs, Calif.
According to a statement from NAFCU, "We appreciate your patience and understanding as we have been closely observing this situation from the start."
NAFCU's statement went on to say that the organization is "in the process of creating opportunities to deliver education on session topics through webinars and other digital formats" during the next several months.
NAFCU officials also announced the cancellation of its Spring Regulatory Compliance School. That event was slated to occur in Arlington, Va.
The association also has a coronavirus resource page with additional information available from the Centers for Disease Control and Prevention, World Health Organization and more.
A new NAFCU Compliance Blog post further detailed pandemic preparedness guidance from financial regulators, and the association is offering a free webinar to help credit unions ensure their plans are ready to address risks.
Ohio Credit Union League
The Ohio Credit Union League's inVest48 conference has been cancelled. The event was scheduled for April 13-15 in Columbus, Ohio.
The announcement was made in an email from Ohio Credit Union League President Paul Mercer, who also released the following statement:
"We've heard from Ohio credit unions as the COVID-19 situation presents new challenges for them and their members. We've made the difficult decision to cancel this year's inVest48 so we can commit our full energy towards helping credit unions focus on immediate needs and prepare for the recovery opportunities that will follow. We look forward to exploring other ways to extend valuable training and education throughout 2020 and are incredibly proud of the commitment Ohio credit unions demonstrate every day to do the right thing for people."
PSCU
PSCU officials announced that the PSCU Member Forum 2020 has been postponed.
The following is a portion of a statement from PSCU sent to CU Times:
Following thoughtful consideration, we have made the decision to postpone PSCU's Member Forum 2020, scheduled for April 21-23 in San Francisco. We expect to have the new dates and location confirmed soon and will provide additional updates when available.
Additionally, PSCU plans to host a virtual event in the April 21-23 timeframe and will provide an update as soon as dates and format are finalized.
Virginia Credit Union League
The league's IGNITE – Annual Meeting 2020 will be rescheduled for the fall, according to an update from league officials. Organizers are in the process of finalizing new dates for the meeting.
World Council of Credit Unions
WOCCU has moved its April 23-24 board meeting to Chicago. It was scheduled to take place in South Korea.
WOCCU Director of Meetings and Expositions Christi Swoboda said that it is not cancelling or changing the location of its World Moving conference, which is scheduled for July 19-22 in Los Angeles.
"We are having conversations with the LA Convention Center, Los Angeles Tourism Board and our co-host, CUNA, to put forth policies and precautions for eliminating as much risk as we can. We will also monitor and follow the recommendations of the World Health Organization and Centers for Disease Control and Prevention, a United States federal agency under the Department of Health and Human Services. There is minimal risk for registering for the conference at this point in time," Swoboda said. "Registration for the conference is refundable (minus a $100 fee) until June 5, 2020, hotels can be cancelled up until 72 hours prior to arrival and we always recommend travel insurance for flights."