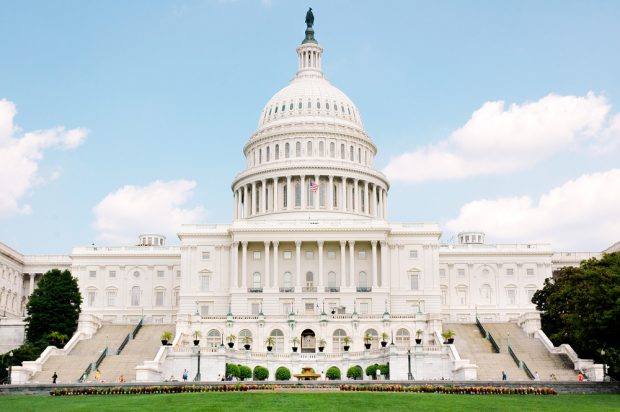 The two major national trade groups are calling for immediate regulatory and legislative changes they said are needed to give them the leeway to serve credit union members during the coronavirus crisis.
In a letter to President Trump, CUNA President/CEO Jim Nussle said the moves are needed "given the severity of the crisis and the need for quick action by your administration, the various independent agencies and the Congress."
"Credit unions have a long track record of providing provident credit to members during times of uncertainty," NAFCU President/CEO B. Dan Berger wrote in his own letter. "However, as noted … outdated provisions in the [Federal Credit Union] Act sometimes hamper those efforts."
Banking trade groups and representatives of major banks last week met with Trump to discuss the response to the coronavirus. However, credit unions were not in that session.
The administration and Congress are negotiating over economic assistance plans they said will cost hundreds of billions of dollars.
And at the same time CUNA and NAFCU are asking for regulatory changes, House Financial Services Chairwoman Maxine Waters (D-Calif.) and some consumer advocates are warning groups not to take advantage of the health crisis to push for a long list of regulatory and legislative changes.
"While our federal regulators, agencies and financial institutions must take action to protect consumers and our economy, I must emphasize that it is unacceptable to use this crisis as an excuse to justify rollbacks of important financial regulations that are in place to protect our financial system and economy," Waters said.
And Americans for Financial Reform warned policymakers not to "go along with Wall Street demands for the same old deregulation."
The group added that financial institutions have a long list of preferred deregulatory measures they have pushed during good economic times and bad times.
Among other requests, Nussle, in his letter, asked for:
The NCUA and the CFPB to suspend all pending rule-makings and not propose new ones unless they help credit unions respond to member needs.
Extending the compliance date for any recently finalized regulations until 2021.
The NCUA and the CFPB to suspend all routine onsite exams for the next 120 days.
The NCUA to allow credit unions to hold virtual membership and board meetings.
The administration to direct the Financial Accounting Standards Board to suspend implementation of the Current Expected Credit Loss standard for another year, to January 2024.
Congress to increase funding for the Community Development Revolving Loan Fund and the Community Development Financial Institutions program.
Congress to exempt credit union business loans made during federally declared disasters and emergencies from the Member Business Loan cap.
The CFPB to expedite its Remittance Rule increasing the "normal course of business" safe harbor and to make an accommodation for transfers sent to people affected by the pandemic.
In his letter, Berger said, among other things, that:
As the nation recovers from the economic impact of the coronavirus, credit unions have the capital needed to help small businesses create jobs. However, they are hampered by the "outdated and arbitrary" MBL cap, he said, in calling for the cap to be removed or modified.
Credit unions already are having to adjust their portfolios to comply with CECL even though its effective date is 2023. Berger said a further delay could provide relief to credit unions.
All upcoming compliance deadlines should be extended for at least 18 months.
Credit unions should be permitted to have virtual meetings.
Credit unions should be permitted to add underserved areas to their fields of membership.
The 15-year general maturity rate in law hampers credit union efforts to provide certain products and should be changed.
Funding for the CDFI and the community development revolving loan fund should be increased.
In addition to financial institutions, associations will require help, such as payroll tax relief because they too have been hit hard by the economic downturn.