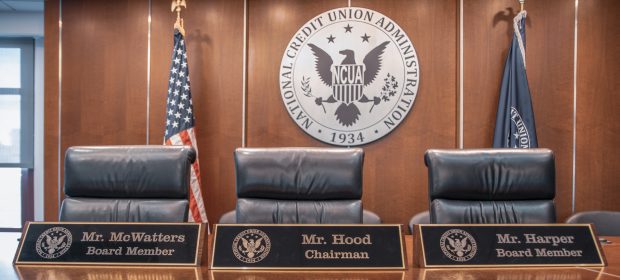 As health officials ask that meetings of 50 people or more be postponed for eight weeks, credit unions are asking the NCUA for flexibility in enforcing a rule that prohibits virtual annual membership meetings.
"While some board meetings may be conducted by conference call, some board meetings as well as membership meetings must be in person, which can be challenging in any environment," CUNA President/CEO Jim Nussle said in a letter to NCUA Chairman Rodney Hood.
"We are asking the NCUA to allow flexibility for credit unions in making business decisions," such as annual meetings," Carrie Hunt, NAFCU's EVP for government relations and general counsel, said.
She said even with a virtual meeting option, some credit unions won't have the capability to hold large virtual membership meetings.
When the NCUA adopted new rules governing credit union bylaws, the agency board specifically addressed the issue of virtual meetings. The agency said several organizations commenting on the rules when they were first proposed requested the flexibility to hold virtual meetings.
"We ask NCUA to develop a process whereby an FCU may hold a virtual annual or special meeting," CUNA officials said in commenting on the proposed rule. "Since annual or special meetings are so important and the process of hosting such a meeting entirely virtually may require extra effort to ensure technical issues are worked out, we would not oppose an initial review or approval process by (the) NCUA, at least in the early stage."
"Given many credit unions serve members all over the globe, it is not practical to require attendance in person, and allowing for easy to use alternatives is imperative," NAFCU officials said at the time.
The final rules issued by the NCUA allow for "hybrid" membership meetings, with a virtual hookup offered as a complement to the in-person annual meeting.
"At this time, the Board does not favor completely virtual meetings," the NCUA said in the final rule. "The Board notes that a movement toward completely virtual meetings in an effort to increase member access to meetings could unintentionally result in member disenfranchisement."