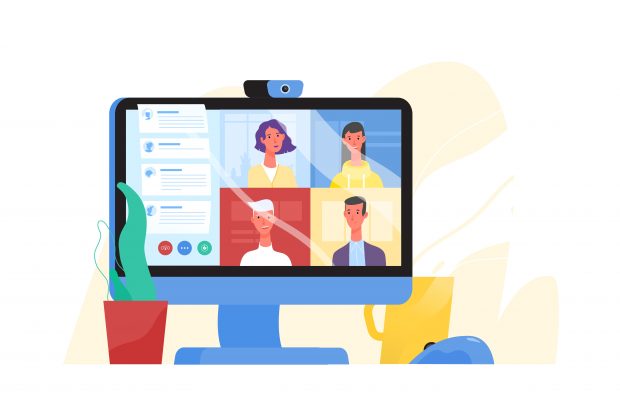 As a wave of conference cancellations washes over the credit union industry, some organizations are finding ways to bring people together virtually.
That's the case for CUcontent, a social-media marketing firm for credit unions, as well as for the Madison, Wis.-based Filene Research Institute.
CUcontent has decided to host a free three-day conference online for credit union marketers in response to the postponement of CUNA's Marketing and Business Development Conference. CUcontent publisher Laura Enock said its conference, which runs today through Wednesday, came together in a matter of days with just four in-house staff members.
"There were 250-plus credit union marketers who were scheduled to be at a conference this week," Enock said. "They now have a clear schedule. I figured we could offer the workshop that we were presenting at the CUNA conference as a virtual workshop, but then thought, 'Why not create a full virtual conference?'"
Filene, which was going to host its Research Event in Boston on April 28-29, has also gone virtual.
The company said it would email registrants at least two weeks prior to the event with information about how to participate, access event materials and engage with keynote speakers such as Harvard Business School professor Dennis Campbell.
"We know that this is a change in plans that you may not have been expecting, but we feel that this is the right thing to do, and we will work with you to deliver on our promises for this event virtually instead of in-person," Filene CEO Mark Meyer said.
Work-from-home arrangements haven't deterred Enock; she said her staff members will produce the conference from their home offices. Social Media Engagement 2.0 for Credit Unions will feature presenters speaking about social media, member engagement, brand relevance in times of uncertainty and marketing when disruption happens, among others.
"Given all the unknowns, I am requesting that everyone participate in the conference from their own homes," Enock wrote in a staff memo. "There is little we can do, but what little we can do, we must do. We currently have 118 people signed up, and while it's a real opportunity for us professionally, I don't want to lose sight of the health crises we are facing."
Credit union organizations are also sponsoring webinars this week about how credit unions are addressing the coronavirus outbreak. They will feature panel experts and credit union professionals who will share their insights, ideas and actions on management, travel, branch services, member services, disaster recovery and other COVID-19 issues.