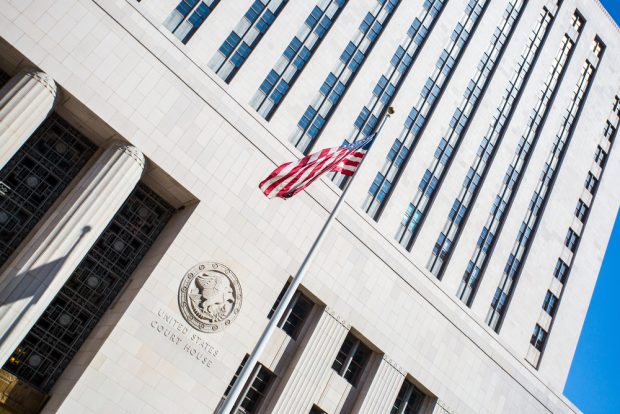 A former California credit union CEO who committed one of the industry's largest embezzlements in recent years signed a plea deal with federal prosecutors in which he admitted to stealing more than $40 million and agreed to forfeit assets and properties in California and Nevada that could be worth millions.
Edward Rostohar, 62, the long-time president/CEO of the $21 million CBS Employees Federal Credit Union in Studio City, Calif. agreed to plead guilty to one felony count of bank fraud on May 10, according to new court documents. He initially pleaded not guilty in April to the bank fraud charge and one count of aggravated identity theft.
Court documents reveal that when Rostohar was arrested in March by Los Angeles Police after he was backing out of his driveway in a Porsche, he had more than $275,000 stashed in his trunk, along with precious metal coins and bars.
His 4,314-square-foot Studio City home is estimated to be worth $2.3 million, while his 3,798-square-foot home in Reno, Nev., has an estimated value of $1.2 million, according to Redfin, a real estate brokerage website.
Rostohar also agreed to forfeit a café on South McCarran Boulevard in Reno, adjacent to a credit union, and additional properties in Washoe County, Nevada and resort property in Mexico. The values of those properties were not listed in court documents.
In addition to a Tesla, a Porsche, a Lexus and a Chevy Truck, the former executive agreed to hand over a collection of luxury watches that could be potentially worth tens of thousands of dollars. Court documents show Rostohar bought at least eight high-end watches with stolen credit union funds, including an Ulysse Nardin Freak "Blue Phantom" watch. Those watches are estimated to be worth $31,000 to $76,000, according to Chrono24, an online global marketplace for buying and selling luxury watches.
Among other assets, Rostohar is forfeiting Mikimoto and Tiffany jewelry, $23,830 held in a Citibank account, and an undisclosed amount of funds held in five Bank of America accounts, two Wells Fargo accounts and money invested in a 401(k), two IRAs and one annuity account.
In the plea agreement, Rostohar admits that beginning before 2000 and continuing through March 2019, he used his CEO position at the credit union to falsify records to make it appear that it was profitable when in fact the cooperative was losing millions. Rostohar told investigators he managed to conceal his 20-year fraud because he had an insider's knowledge as a trained accountant and a former NCUA examiner.
Rostohar sometimes disguised his fraud by directing unauthorized payments from the credit union to shell limited liability companies he controlled. The stolen funds were then transferred to other LLCs he managed, according to the plea agreement documents. He also submitted credit union checks to make payments on his credit cards.
His fraud was finally detected on March 6 when a credit union employee found a $35,000 check made out to Rostohar, which led the employee to uncover $3.7 million in checks made payable to the former CEO. The checks had forged signatures of another credit union employee, a federal investigation revealed.
Rostohar had been suspended by the credit union on March 12. His wife called the Los Angeles Police Department because he was panicking, planning to leave the country and threatening to take his life, according to reports.
When police arrived at his home, Rostohar was in his bedroom packing. He managed to slip into his car but was apprehended as he was pulling out of his driveway where he was arrested, according to a Los Angeles Police report.
The NCUA liquidated CBS Employees FCU in March after determining that it was insolvent.
The credit union's assets, loans and member shares were assumed by the $654 million University Credit Union in Los Angeles. Chartered in 1961, CBS Employees FCU served 2,798 members.