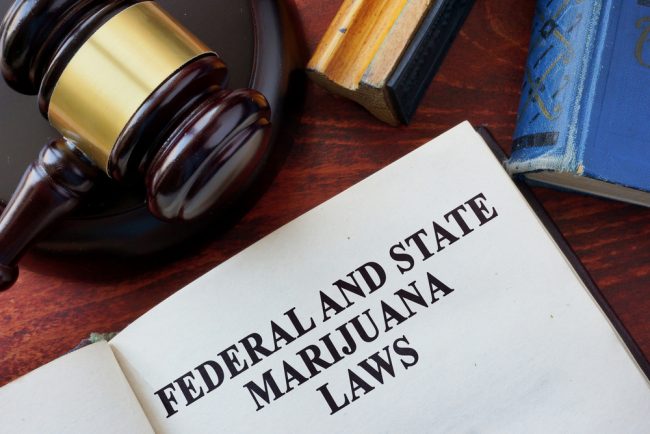 State attorneys general and a group of state treasurers have called on Congress to enact legislation that would provide a safe harbor for financial institutions to do business with cannabis-related companies.
Some 38 attorneys general from states and U.S. territories have sent congressional leaders a letter endorsing the plan sponsored by Reps. Ed Perlmutter (D-Colo.) and Denny Heck (D-Wash.). And 17 state treasurers sent a similar letter last week.
That legislation has been approved by the House Financial Services Committee and awaits floor action.
But on the Senate side, Senate Banking Chairman Mike Crapo (R-Id.) remains skeptical of the idea.
A committee aide confirmed that Crapo recently told bankers that "I cannot make a commitment as to whether we will take up legislation yet because we want to see how we can resolve this difference between criminal law and our financial law."
Marijuana remains illegal under federal law but has been legalized in many states.
However, financial institutions supervised by federal regulators risk sanctions if they do business with cannabis-related businesses.
"The resulting grey market makes it more difficult to track revenues for taxation and regulatory compliance purposes, contributes to a public safety threat as cash-intensive businesses are often targets for criminal activity, and prevents proper tracking of billions in finances across the nation," the state attorneys general wrote.
They said a safe harbor would bring billions of dollars into the banking system and make it easier to monitor the businesses.
"Our banking system must be flexible enough to address the needs of businesses in the various states and territories, with state and territorial input, while protecting the interests of the federal government," they said.
The state treasurers agreed.
"Without banking services cannabis businesses are less able to obey the law, pay taxes and follow state regulations of the industry," they wrote.
CUNA has endorsed the Perlmutter-Heck bill, but NAFCU officials said there are still issues they would like to see addressed before deciding on their position.