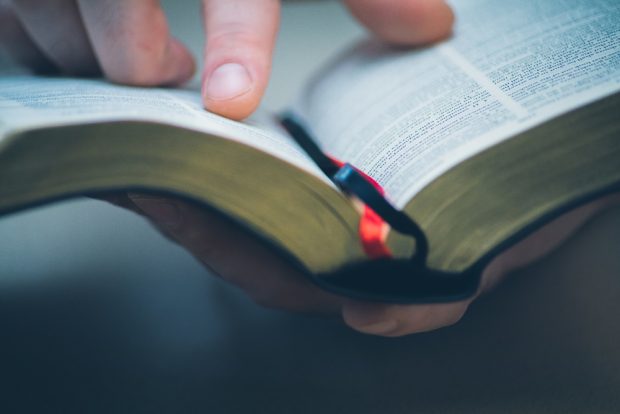 An Illinois megachurch apologized for filing what it called a "sinful" lawsuit against the $726 million Evangelical Christian Credit Union in Brea, Calif.
Harvest Bible Chapel in Elgin, a non-denominational conservative Christian church that reportedly has about 13,000 congregants, sued ECCU last year over a dispute to refinance four of the five church loans. The megachurch was presumably seeking to lower the interest rates on the loans because of its $40 million debt.
"The elder board of Harvest Bible Chapel is writing to you to apologize and ask for your forgiveness for the legal action brought against ECCU by Harvest," the church board wrote. "While at the time we thought we were acting in the best interests of the church, we now realize this lawsuit while lawful was a sin in violation of 1 Corinthians 6 and biblically should not have been pursued."
According to the New International Version of the Bible, in his first letter to the Corinthians, St. Paul the Apostle chastised people for taking their disputes "before the ungodly for judgement instead of before the Lord's people."
The HBC elder board also said it was sorry for any "anxiety, pain, grief and cost that ECCU incurred because of the lawsuit and offered to reimburse the credit union for any reasonable out of pocket legal expenses."
HBC dropped the lawsuit in December.
Before this public apology was posted April 30 on its website, HBC privately apologized to ECCU, which the credit union accepted.
"We are thankful for the gracious response ECCU has given to Harvest in this matter," the elder board wrote.
"ECCU has a valued and trusted relationship with each of its members, and it is our policy to not comment publicly on specific details related to our members," Abel Pomar, ECCU president/CEO, said in a prepared statement.
It is an open question, however, as to whether HBC's $40 million debt may hinder the repayment of ECCU's five loans.
The lawsuit's court documents show that ECCU in May 2018 approved the renewal of two HBC loans that totaled $4.3 million. The loan renewals came with fees of $28,400, which did not include title costs.
In addition, ECCU approved an interest rate reduction on two other loans with a new monthly payment of $65,139 for one loan and a new monthly payment of $169,476 for another loan. The total value of these loans was not revealed in court documents filed by the credit union. Fees for these loan modifications were $29,500, which did not include the to-be-determined third-party fees.
Under its new leadership, HBC said it is committed to reducing the $40 million debt with a priority to become debt free. The church noted its debt was as high as $68 million in 2008 because of rapid growth, expansion of the overall ministry and the development of numerous Harvest church campuses.
"Simultaneously, we're in ongoing discussions with our lender to aggressively service and reduce the overall debt," HBC wrote on its website. "We recognize $40 million in debt sounds sizable for a church, but we are a church that meets on seven campuses in Rolling Meadows, Elgin, Niles, Crystal Lake, Chicago, Aurora and Highland Park with a weekend attendance of more than 8,500 people."
HBC did not identify the lender though it has identified ECCU as its mortgage lender. HBC did not report how much of the $40 million in debt accounts for its mortgage debt.