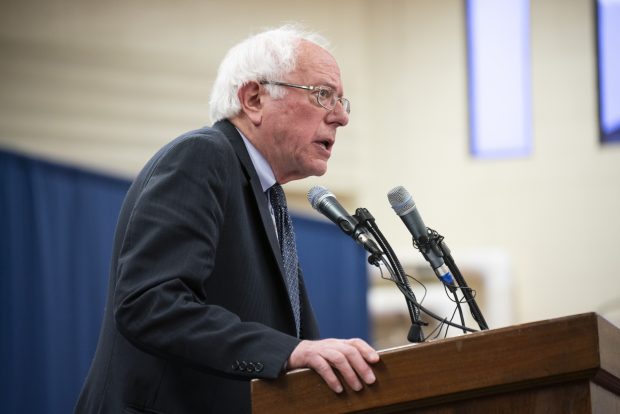 While they gave a strong endorsement of credit unions, Sen. Bernie Sanders (I-Vt.) and Rep. Alexandria Ocasio-Cortez (D-N.Y.) Thursday unveiled legislation to allow postal banking and cap interest rates for consumer loans and credit cards at 15%.
As they outlined their legislation during an event posted on social media, the two lawmakers praised credit unions for keeping their interest rates low.
"Unlike big banks, credit unions are member-owned and democratically controlled cooperatives that exist to provide affordable banking services to their members," they said in a statement. "Unlike big banks, credit unions didn't engage in risky behavior that caused the financial collapse. And, unlike big banks, credit unions did not receive a huge bailout from the taxpayers of this country."
While the two lawmakers' plan is likely to gain significant attention, given the high visibility of its sponsors, it is unlikely to become law.
In outlining the proposal, Sanders called for the return of usury laws that would cap interest rates.
"It just takes us back to where we were several years ago," he said.
He blasted banks and retailers that charge customers more than 20% interest on their credit cards.
"We're talking about economic brutality," he added.
"Eventually, your credit card becomes a payday loan," Ocasio-Cortez said, adding that the disadvantaged are hit particularly hard.
"It's expensive to be poor," she said.
Ocasio-Cortez has long been a supporter of postal banking and has said she wants to use her seat on the House Financial Services Committee to explore that idea in more detail.
Postal banking has been discussed for many years. Sen. Kirsten Gillibrand (D-N.Y.) another Democratic presidential candidate, has sponsored legislation to allow post offices to provide banking services.
However, a Trump Administration task force that studied the postal service did not endorse the idea.
And credit union trade groups have opposed it.
Sanders and Ocasio-Cortez said they would be introducing the legislation in their respective houses and admitted that they have an uphill battle.
However, Sanders, referring to bankers said, "These people will get away with murder unless we stand up."