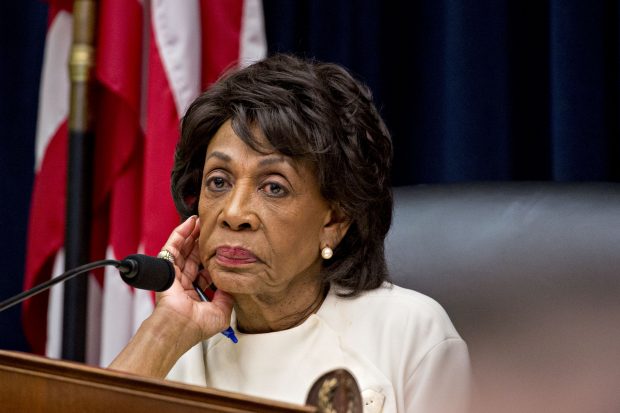 The CFPB's proposed third-party debt collection rule would allow collectors to harass consumers and would fail to protect them from predatory practices, House Financial Services Chairwoman Maxine Waters (D-Calif.) said Tuesday.
"This is yet another example of an anti-consumer action at the consumer bureau by a Trump Administration appointee," Waters said, adding that last year, the agency received about 81,500 complaints about debt collection practices.
"This proposed rule does not come close to protecting consumers from predatory behavior," she said. "Instead, it allows debt collectors to needlessly harass and threaten consumers by sending unlimited emails and text messages and calling them seven times a week to collect debts."
The CFPB issued its 538-page proposal rule implementing the Fair Debt Collection Practices Act on Tuesday.
The proposal would allow up to seven telephone calls each week from debt collectors to consumers and would clarify how consumers want to be contacted.
Since the rule governs third-party debt collection, it would not have a direct impact on credit unions. However, industry trade groups said that credit unions often hire firms to collect debts and those companies would be affected.
A CFPB spokesperson pushed back against the contention that the proposal would allow collectors to harass consumers.
But consumer groups said the proposal would do just that.
"If you're one of the millions of Americans who have dealt with constant harassment from debt collectors, you're going to be dismayed, because the proposed rule expressly authorizes more ways to harass you," said Linda Jun, senior policy counsel at Americans for Financial Reform.
The group criticized the rule, saying that it would allow debt collectors to contact consumers an unlimited amount of times by email or text. And the group said if someone has multiple debts, the seven phone calls each week would pile up.
"In effect, CFPB wants to roll back the existing consumer protections around debt collection by permitting a new kind of communication that threatens to violate consumers' privacy," Jun said.
The proposal that would allow important notices to be sent using a variety of means would result in some consumers not receiving those messages at all, said Margot Saunders, an attorney at the National Consumer Law Center.
"The cell phones used by many low-income consumers do not provide the ready email access or ample data that wealthier people enjoy," Saunders said. "They may not be able to use their phones to read emails, open attachments, and click on hyperlinks to see critical disclosures."
The CFPB said the proposed rule would limit how and how often collectors could contact borrowers.
A collector who texts and emails too much or uses a method not approved by the borrower would face liability, an agency spokesperson said.
"Debt collectors would violate the rule if they continued to contact consumers at particular phone numbers for text messages or email addresses after the consumer asked them to stop," the spokesperson said.