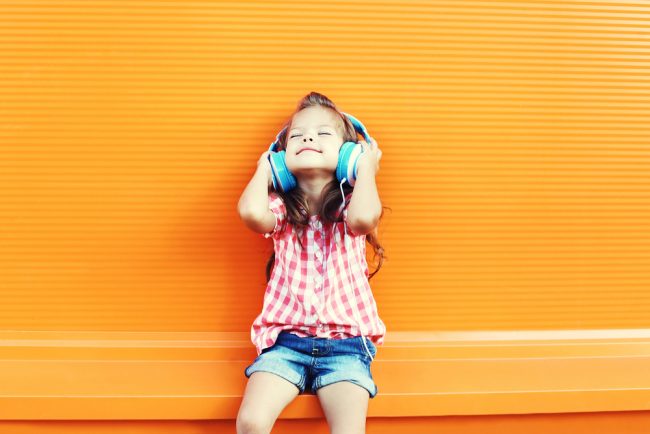 We live in a digital world. It's a crowded one, but one filled with opportunity. The Nielson Norman Group talks about such opportunity through the 1% rule: 1/9/90. The 1% rule breaks down as 1% of digital users are creating content, 9% are engaging with content and 90% are just reading content. If your members are part of the 90%, you need to be a part of the 1%.
Do more than show them what you can do – show them who you are. The public at large is inundated with messaging about finances every day. "Consolidate your debt today." "Earn cash rewards when you open a credit card." Is it even possible to stand out?
Working in the financial services field, we can sometimes forget that personal finances are just that: Personal. Making authentic connections with consumers takes time and is more challenging when done digitally, but it is also crucial to do so.
Connecting the Head and the Heart
Credit unions have the most to gain from showing their authentic selves online. Not only will they be better able to connect digitally with real people looking for a financial institution to trust, they'll have a beautiful opportunity to share their core values and purpose in supporting the community.
Filene released a first-of-its-kind study looking at how credit unions are, or are not, setting themselves apart in a polarized world ("Who do Credit Unions Belong To?"). A shocking 83% of credit union websites surveyed were indistinguishable from traditional banks. Very little was seen as unique in their messaging and imagery.
But credit unions are unique. They are mission-driven, purposeful organizations. So why not take advantage of the credit union difference for your first impression online?
Early findings from the research clearly showed credit unions that were more explicit or very explicit in showcasing the credit union difference have a higher return on assets and grow faster.
Connecting with people through the head and the heart is the differentiator. Reflect your credit union's commitment to a purpose and show who you are in your marketing.
Filene literally showed who we are when redoing our website last summer. Over and over you will hear Filene staff say, "Our people are our best resource." We made sure to show that by creating our own stock photography of staff, our work space and our office dogs for the website. Even if you try to find a "404 error" page on the filene.org website, you will be greeted by two of our smiling dogs running to your rescue.
With the understanding that research, much like personal finances, is not a topic everyone gets as excited about as we do, we use the voices of our researchers to make what we do more approachable and relatable. Through video invitations to our research events or a special episode of the Filene Fill-In podcast, you hear the voices of our researchers, staff and credit union partners showing the impact of our research in a way that a 60-page white paper may not be able to do. It is the compliment of the two, showing what we do (research and innovation) and who we are (researchers and credit union partners) that make the difference.
Keep in mind, building momentum online won't happen overnight. The Filene Fill-In was launched two years ago as a way to bring people closer to our research and it is now picking up steam. You may have to take some time to find what works with your audience, but stick with it if you believe in it, because when you do, the benefits may be endless.
The Right Platform at the Right Time for the Right Person
I hate to do this, but can we take a moment to talk about "Baby Shark," (doo doo doo doo doo doo, baby shark … sorry). Children ask Alexa to play it on command. It is now seen by parents as a dependable source to distract children for at least two minutes and 17 seconds. It's easy to follow and it comes with its own dance moves. Win, win.
Of all the options to get the attention of parents and children, "Baby Shark" rose in popularity and has become the anthem for children's music thanks to digital platforms and having a keen grasp on knowing the needs of parents and children alike.
Credit unions have all of the resources they need to make a "Baby Shark"-sized impact on their digital outreach. You just have to start asking questions.
In one of Filene's most recent research reports, a case study shows one credit union that did market research to better understand its membership, and it was a game changer ("Using Analytics to Meet Member Needs"). Not only did it break down some of its own misconceptions about what it thought was working with its outreach, but after reviewing its market research, it successfully updated its strategies to help the credit union stabilize.
You don't have to have a data scientist in-house to get this process started. There are many ways you and your colleagues can begin diving into the attitudes and emotions associated with your brand and products. You just have to start asking.
Be the 1%
As Filene's report "Fostering Digital Clout in Credit Unions" shows, the 1/9/90 rule can cause a powerful ripple effect and positive net promoter score for your credit union if you manage it right. You can grow your social media influence. You can engage your credit union members in meaningful ways online. And you can do all of this while fulfilling your credit union's primary purpose of serving members first.
Pay attention to what members are telling you online. Analyze which social media posts are the most engaging and take time to think about what made them effective. Take a good look at your most visited webpages and see how much of the webpage people are reading. Review which apps have the most downloads. Take it a step farther and host a focus group to hear directly from your members how they want to be engaged with digitally. The insights you need to be effective and successful online are right in front of you.
But you can't stop there. In a constantly changing digital landscape, one digital strategy working today may not work one year from now. Continue to reevaluate your digital outreach to make sure you are staying ahead of the curve. You may be surprised how your audience changes and you will want to change with them. And so sorry if you still have "Baby Shark" stuck in your head!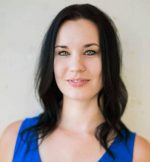 Katie Gaynor is Creative Content & Media Manager for Filene Research Institute. She can be reached at 608-424-5219 or katieg@filene.org.