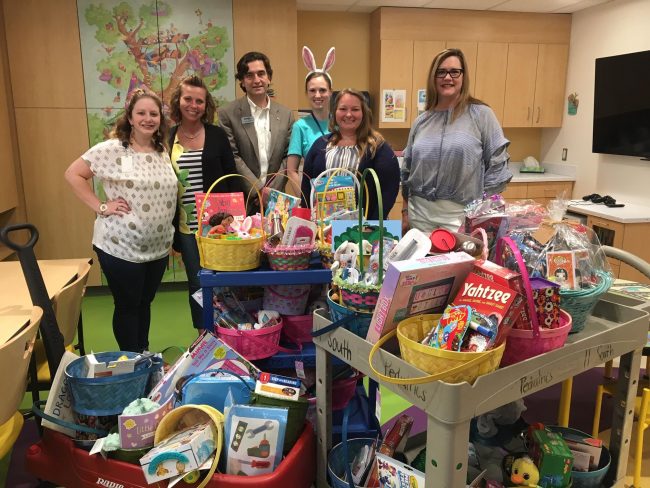 Employees from the $1 billion Member One Federal Credit Union in Roanoke, Va., donate a variety of items to Carilion Children's Hospital and the Centra Health Pediatric Unit in Lynchburg, Va., to brighten the day for children who were in the hospital during the Easter holiday. Member One employees donated their own money to purchase $1,200 worth of toys, books, stuffed animals and games. The items were donated to young patients ranging in age from one week to 17 years. The donations were also used to purchase items for the teen room and toddler zone at Carilion Children's Hospital.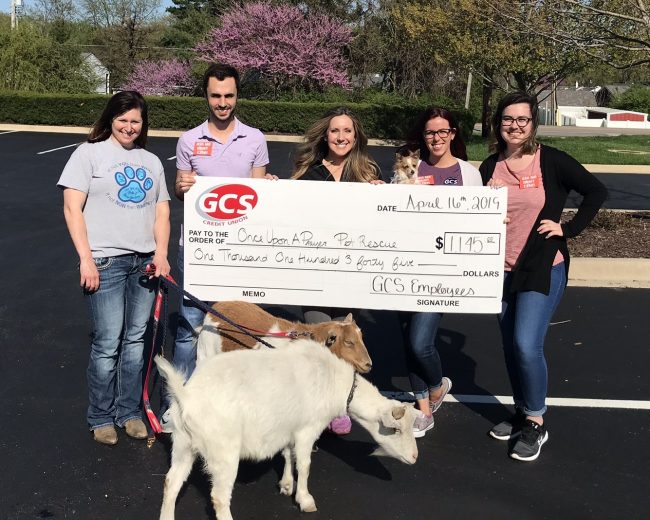 Employees from the $345 million GCS Credit Union in Granite City, Ill., present a $1,145 donation to Once Upon a Prayer Pet Rescue. Credit union employees joined together to raise the money by donating $15 in April in exchange for wearing jeans on Fridays and Saturdays. Once Upon a Prayer is a foster-based pet rescue and sanctuary. It is a 501(c) 3 and operates solely on donations from the public. The goal of Once Upon a Prayer is to find all of its animals the perfect placement. It does not believe in restrictions some rescues put on potential adopters, including preferences of homeowners over apartment dwellers, or people with fenced yards over open spaces.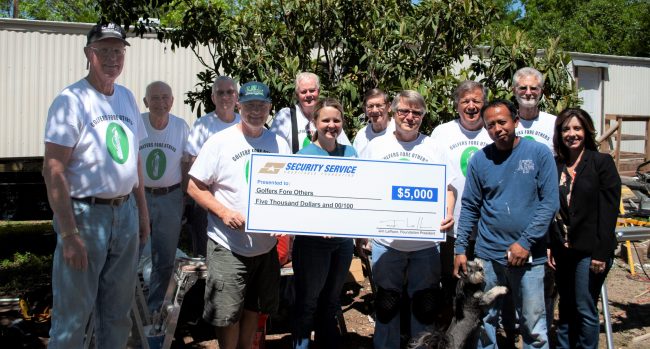 Brandy Ralston-Lint, right, SVP of corporate communications for the $9.5 billon Security Service Federal Credit Union in San Antonio, Texas, presents members of Golfers Fore Others with a $5,000 donation. Golfers Fore Others is group of retired volunteers who provide free home repairs to needy families in the Boerne, Texas area. One hundred percent of each dollar donated goes to materials and tools. Specific repairs for these homes include flooring, siding, fascia, guttering, small porches, and safe front and back steps. A retired golfer started the group 17 years ago with the thought that on Mondays when the golf courses are closed, the group could do something good for the community. Since that time, they have provided free home repairs for low-income families.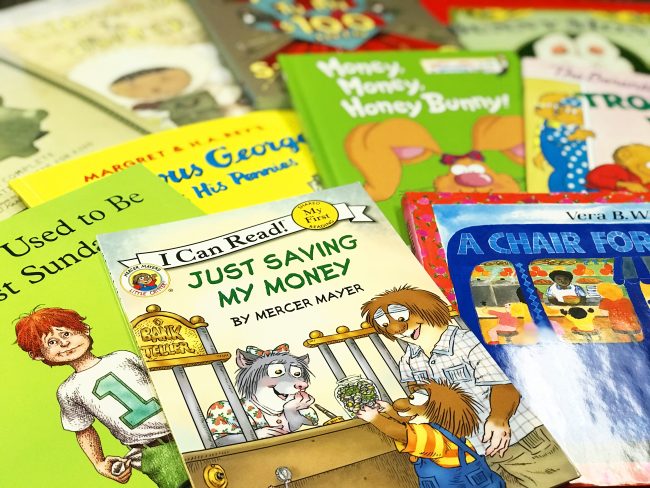 In celebration of credit union youth month, the $840 million United States Senate Federal Credit Union in Alexandria, Va., collects a variety of donated books to give to members and youth-focused select employer groups that work with children. The book donation is part of the credit union's efforts to bring attention to the important role financial education plays in helping children become financially healthy adults.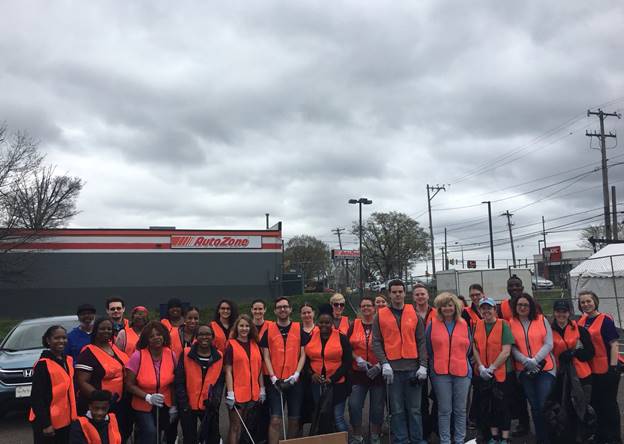 In honor of Earth Day, employees from the Green Team at the $2.4 billion American Heritage Credit Union in Philadelphia, Penn., host the 10th Annual Spring Family and Friends Adopt-A-Highway event on April 14. More than 30 employees and their family members cleaned two miles of PA Route 13 between Academy and Knights Roads in Philadelphia. More than 30 credit union employees and family members cleaned two miles of PA Route 13 (Frankford Avenue) between Academy and Knights Roads in Philadelphia. Local pedestrians, small business owners and drivers passing by continuously acknowledged the volunteers for their hard work and efforts to clean up the community.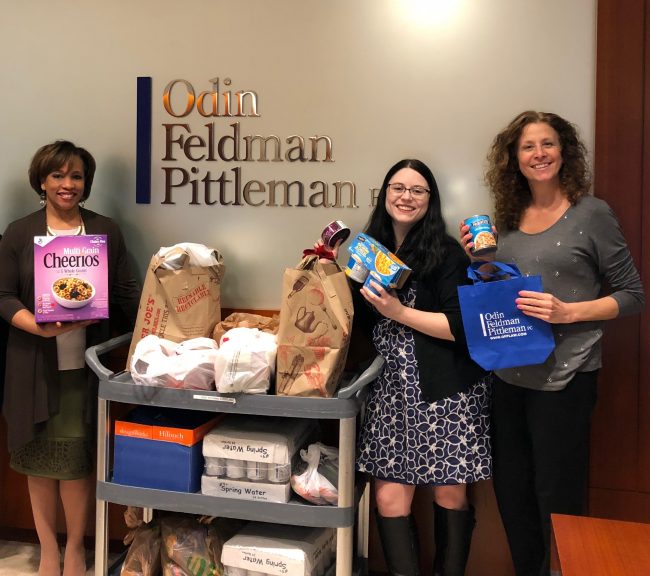 From left to right, Kimberly Greer and Morgan Elwell from Odin Feldman Pittleman, and Louise Busby from the Northwest Federal Credit Union Foundation, the charitable arm of the $3.4 billion Northwest Federal Credit Union in Herndon, Va., pose with items from a recent food drive. The NWFCU Foundation recently ran a weekend meal program drive to collect non-perishable food items to provide nourishing meals for at-promise children to have on weekends. It received almost 3,000 food items and several hundred dollars in donations, many of which came from corporate partners Odin Feldman Pittleman and Whitney, Bradley & Brown, Inc.
Please send your Community news items to Tahira Hayes at thayes@cutimes.com.