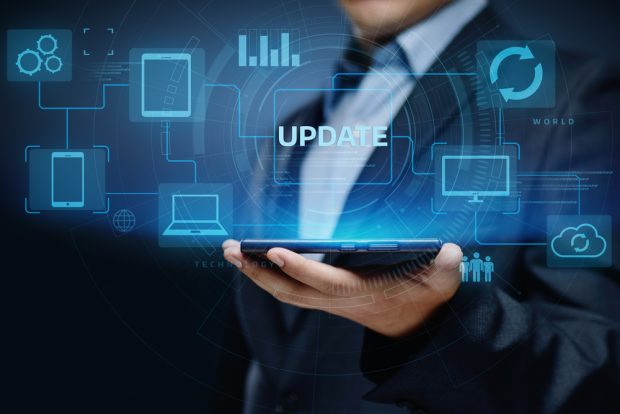 A quick rundown of some very recent credit union tech announcements comprises digital banking, cybersecurity and a couple of core processing systems at credit unions in Vermont, South Carolina and California.
San Ramon, Calif.-based Lumin Digital, a PSCU company, announced the $483 million Rutland, Vt.-based Heritage Family Credit Union chose the Lumin Digital's cloud-based platform as the its digital banking solution for both retail and business banking. The credit union seeks to provide nearly 35,000 users with desktop and mobile banking services starting this fall.
Heritage Family also signed an agreement with PSCU for bill payment services. "Our members and their expectations are transforming faster than ever, and we were in search of a partner that could personalize the member experience like never before." Matt Levandowski, president and CEO of Heritage Family, said.
The formation of Lumin Digital was announced at PSCU's annual Member Forum in April 2018. Its offering provides access to a variety of PSCU platforms and services, including card services, data analytics and contact center support. "In today's interconnected world, credit unions must be prepared to provide their members with exceptional digital banking solutions and offerings. Lumin Digital's platform – which tightly integrates banking and payments capabilities – helps differentiate the experience a credit union delivers to its members," Chuck Fagan, President and CEO of PSCU said.
Brookfield, Wis.-based Fiserv, Inc. launched SecureNow: Login Defense an extension of its SecureNow from Fiserv to facilitate accurate recognition of suspicious devices, enabling credit unions and banks to increase cyberattack detection rates while reducing the number of times customers are required to take extra steps to access accounts.
SecureNow: Login Defense, an extension of SecureNow from Fiserv, a centralized, real-time cybersecurity platform integrates multi-factor and device-based authentication with behavioral analytics to enable financial institutions. It incorporates device reputation insights from the global consortium of iovation, a TransUnion company, and location data from Neustar, a provider of real-time information services including security solutions, to analyze potential risk based on a wide range of device-related factors such as account access frequency, history and location. Fiserv data showed devices used by an attacker are recognized 90% of the time in real time.
The 1.8 billion North Charleston, S.C.-based South Carolina Federal Credit Union implemented SecureNow to improve digital usability while increasing security. "For us, the story had been, 'let's ratchet online banking down so tight that we won't ever get any fraud out of it,' which turned out to be a relatively successful approach," Brad Williams, chief technology officer, South Carolina Federal said. "But the byproduct was a challenging user experience for our members. After seeing what SecureNow could do for us in the background, we felt comfortable replacing some of the front-end security measures we had in place in order to provide a simpler user experience."
Since implementing SecureNow, South Carolina FCU has seen challenge rates decline from 28% to less than 10%, meaning fewer members are having to key in a one-time passcode or are getting locked out of accounts. This not only improves the member experience; it also helps lower call center volume.
"SecureNow replaces traditional security mechanisms with data-driven risk decisioning and monitoring to deliver robust protections against rapidly evolving threats," Dan Bjerke, senior vice president, Digital Banking, Fiserv said.
Another South Carolina credit union the $2.4 billion Founders Federal Credit Union based in Lancaster, S.C. selected San Diego based Corelation's KeyStone core banking platform after an intensive search. "We developed an in-depth score card that steered our efforts, so we examined every aspect of a core solution along with its provider. The KeyStone platform offered unparalleled innovation and technology with its open API, and after transparent conversations with the Corelation team, we are certain we selected the right partner," Founders Federal Credit Union CTO, Bob Bender affirmed.
The credit union's core selection team consisted of 130 plus employees. They attended multiple demos, sought answers related to critical operational processes, facilitated onsite discussions with Corelation's executive team, and traveled all over to witness live KeyStone conversions.
"We understand that the core selection process can be lengthy and arduous, so we offer complete transparency into our company's growth and success. We take pride in delivering a powerful platform to our credit union partners, which allows them to focus on meeting the needs of their membership," Corelation President/CEO Theresa Benavidez remarked.
In another April core announcement, Monett, Mo.-based Jack Henry & Associate's Symitar division reported the $98 million Tulare County (Calif.) Federal Credit Union selected the Episys platform to better reach members, maximize efficiencies, and easily scale to meet growth goals.
Tulare Federal, which was seeking a tech partner with more automated, digitally advanced, and open offerings, is leveraging a fully integrated suite of services from Jack Henry including the Banno Platform for modern digital services, and JHA Card Processing Solution for transaction processing and card management.
Gina Ramos, vice president of lending at Tulare Federal, said, "Episys allows us to customize our experience with the core, opening new lines of communication with members that will cultivate valuable digital experiences, expand relationships, and improve onboarding."
Ted Bilke, vice president of Jack Henry & Associates and president of Symitar, said, "Tulare Federal needed a flexible technology foundation to deliver the education and tools their community needs to financially succeed. The credit union is taking their social responsibility seriously."
Look for a more extensive credit union tech inventory coming in June.