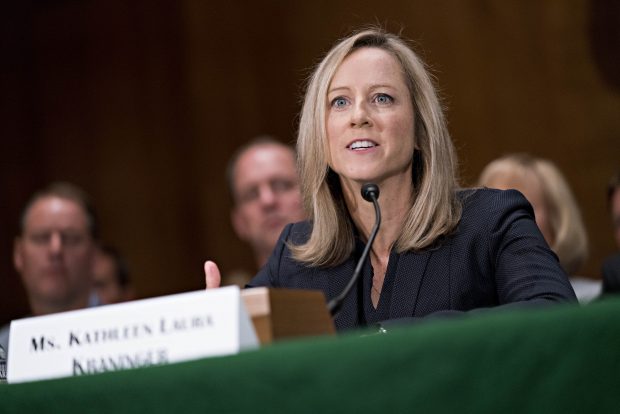 Credit union trade groups are applauding the CFPB's decision to end so-called fishing expeditions using Civil Investigative Demands.
"The CFPB's policy changes to its CIDs procedures is welcomed news as credit unions will no longer be subject to ambiguous and vague requests for information," NAFCU Executive Vice President and General Counsel Carrie Hunt said.
Under Dodd-Frank, the CFPB may issue CIDs to financial institutions as part of an investigation. In the past, critics have said that the agency issued vague demands for information, which resulted in a time-consuming process for the institutions.
The agency on Tuesday announced that CIDs will provide more information about applicable federal laws that a financial institution may have violated, as well as the business activities that are subject to the agency's authority.
CFPB officials said the new policy takes into account recent court decisions, as well as a report issued by the agency's Inspector General in 2017. They said the new policy also is consistent with comments the bureau received when it sought comments about agency policies shortly after former CFPB Acting Director Mick Mulvaney took office.
CUNA officials said they too were pleased with the new policy.
"We support Director Kraninger's recent efforts to evaluate and amend the CFPB's current policies – including CIDs – to make them more transparent and fair," Elizabeth Eurgubian the trade group's deputy chief advocacy office for regulatory and executive branch relations said.
Hunt indicated that NAFCU favors additional changes to the CID process.
She said that NAFCU will continue to encourage the CFPB to improve confidentiality protections and the allotted response time for institutions that receive CIDs.