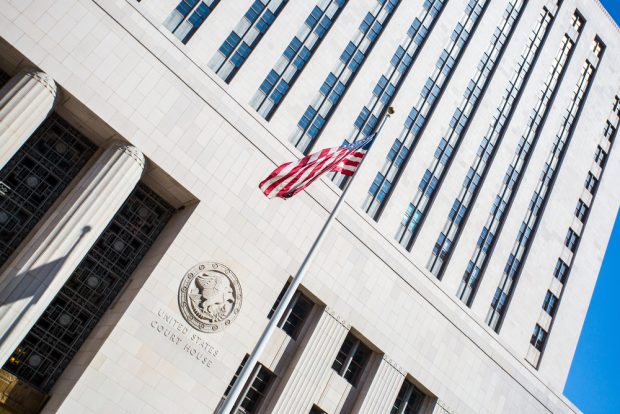 Former CEO Edward Rostohar, who told federal investigators that he embezzled more than $40 million from the CBS Employees Federal Credit Union, pleaded not guilty to two felony charges during an arraignment hearing in U.S. District Court in Los Angeles Thursday.
After Rostohar waived his right to an indictment, prosecutors filed a federal information document that formally charged the former credit union executive with one count of bank fraud and one count of aggravated identify theft.
A jury trial has been scheduled for June 11.
The long-time president/CEO of the Studio City, Calif.-based credit union has been in federal custody since last month at the Metropolitan Detention Center in Los Angeles
As he was backing out of his driveway at his Studio City home on March 12, Los Angeles police apprehended Rostohar who was carrying a passport and $200,000 in $100 bills in the trunk of his 2018 Porsche, according to police reports.
Reports stated that his 20-year fraud was detected on March 6 when a credit union employee found a $35,000 check made out to Rostohar, which led the employee to uncover $3.7 million in checks made payable to the former CEO. The checks had forged signatures of another credit union employee.
Before he joined CBSEFCU 30 years ago, the 62-year-old Rostohar worked for several years as an NCUA auditor.
He admitted to police and federal investigators that because of his experience as a NCUA auditor he knew how to conceal his fraud during exams.
Rostohar told investigators he stole more than $40 million over 20 years, according to court documents filed by FBI investigators.
He also admitted that he gambled away much of the stolen money and spent the rest on traveling by private jet, buying expensive watches, a Porsche and a Tesla and giving his wife a weekly $5,000 allowance.
The former executive also told federal investigators that with the credit union's funds he opened a café in Reno with his business partner, Ellen Burcham, purchased a real estate lot there, made a down payment on a Reno home and co-owned a condominium in Cabo, Mexico.
Linda Tlemsani, Rostohar's wife, "did not appear to know the magnitude of the theft," according to federal investigators.
Tlemsani said she spent the $5,000 weekly allowance on food, clothes and expenses related to her work as an aspiring recording artist, noting that producing a music video and taking various classes was very expensive but that she hoped to become a recording artist in the near future.
After Rostohar had been suspended by the credit union on March 12, Tlemsani called LA police because her husband was panicking, planning to leave the country and threatening to take his life, according to reports.
When police arrived at his home, Rostohar was in his bedroom packing. He managed to slip into his car but was apprehended as he was pulling out of his driveway where he was arrested, according to a LA police report.
The NCUA liquidated CBS Employees FCU last month after determining that it was insolvent.
The credit union's assets, loans and member shares were assumed by the $654 million University Credit Union in Los Angeles. Chartered in 1961, CBS Employees FCU served 2,798 members.