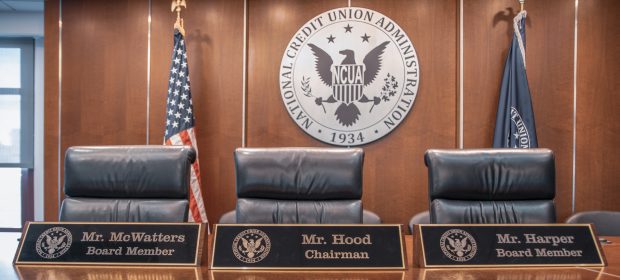 While the rest of the NCUA has remained tight-lipped about a Trump Administration memo that exerts control over the agency, new NCUA board member Todd Harper on Thursday made it clear he believes the administration overstepped its powers.
"The Congress deliberately established the NCUA as a bipartisan, independent agency, and gave the board members six-year terms in order to insulate the agency's decision-making process from transitory political winds," the Democrat said, in his first remarks as a board member. "That decision by the Congress has served our nation, and the credit union community, well in both good economic times, and bad, and will continue to do so in the future."
Harper also said that he is committed to reaching bipartisan solutions whenever possible.
OMB announced last week that beginning next month, all guidance and rules issued by independent agencies, such as the NCUA, CFPB and other financial regulators, must be submitted for review by the budget office. If the rules or guidance is deemed to be "major," it also will be required to be submitted to Congress under the Congressional Review Act.
Congress then would have to decide whether to accept the rule. If Congress votes against it and the president signs the resolution, the agency is prohibited from issuing a similar rule.
NCUA has repeatedly declined requests for comments on the OMB directive and continued to do so on Friday.
No other board member addressed it at Thursday's board meeting.
However, four former NCUA board members told CU Times this week that OMB was improperly meddling in agency business.
The Congressional Research Service in a 2017 report made it clear that previous presidents have steered clear of exerting control over independent agencies.
"Notably, however, the requirement for [OMB] review does not apply to the independent regulatory agencies—Presidents have chosen to respect the independence of those agencies while imposing requirements on the executive agencies," CRS said. "This independence from presidential review of rulemaking is considered to be one of the hallmarks of agency independence."