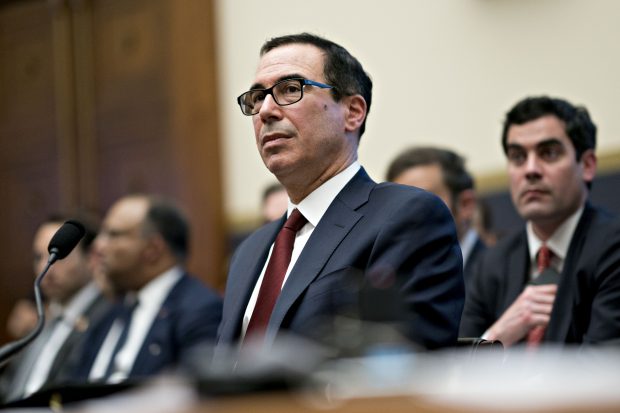 The Treasury Department did not conduct any research into the Community Development Financial Institution program before deciding that the CDFI market had matured and that the program did not need additional federal support, Treasury Secretary Steven Mnuchin said last week.
"I do believe that the CDFI [program] does make significant contributions to certain communities," Mnuchin said.
The Trump Administration has proposed eliminating the CDFI program in each of the budgets the administration has proposed, but Congress has provided funding each year.
And each year, the administration said the market had matured and that private industry could assume the work the CDFI program conducts.
Mnuchin said Treasury's decision to again propose eliminating the program was "difficult," adding that the administration had to make decisions about how best to allocate resources.
He conceded that based on strong congressional support of the program, perhaps the administration should reconsider that decision in next year's budget.
This year, the program received $250 million; supporters are attempting to convince appropriators to increase funding to $300 million.
Ironically, Treasury did issue its annual CDFI fund annual report earlier this month.
"In FY 2018, the CDFI Fund built on a strong history of investment and impact in distressed and underserved communities by providing roughly $345 million in awards and loans, $150 million in bond guarantees, and $3.5 billion in New Markets Tax Credit allocations to community development organizations across the country," the report stated.
And in releasing the report, CDFI Director Jodie Harris said that CDFI program award recipients last year reported $1.1 billion in lending and investment activity—an increase of almost 50% over FY17.