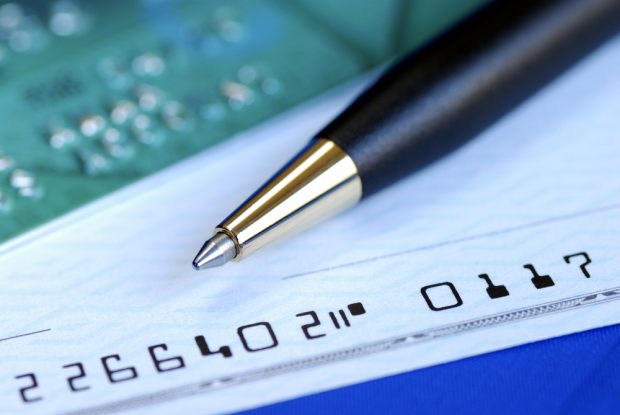 A former Rhode Island state senator was sentenced to two years in federal prison for passing $74 million in worthless checks through his businesses in a check-kiting scheme using credit union and bank accounts he controlled.
But during the sentencing hearing of James E. Doyle II last week, U.S. District Court Judge William E. Smith in Providence said he was "confounded by why the Alliance Blackstone Valley Federal Credit Union, in particular, tolerated Doyle's misdeeds for years instead of putting an end to his daily pattern of passing bad checks," the Providence Journal reported.
The Pawtucket-based credit union tells a different story.
"Once Alliance Blackstone Valley Federal Credit Union became aware of Mr. Doyle's activities the management of the institution took the necessary steps to investigate and report his activities to proper authorities," the credit union said in a prepared statement Wednesday. "Since that time we have fully cooperated with the federal investigation and we will continue to do so. Mr. Doyle is no longer a member of our institution. Because Alliance Blackstone Valley is a federally insured institution, none of the deposits of our members are now or have ever been at risk."
Although federal prosecutors said Doyle passed more than $70 million in bad checks from 2014 to 2017, Judge Smith ordered Doyle to pay $426,707 in restitution.
The former state legislator pleaded guilty in October 2018 to 31 counts of bank fraud and one count each of filing a false tax return and failing to file a tax return. Prosecutors said he failed to report more than $1 million in income and pay taxes to the IRS.
Doyle apologized for his crimes that victimized the credit union, Bristol County Savings Bank in Taunton, Mass., and Santander Bank in Boston, but he intimated in a letter to Judge Smith that the credit union's $117,000 in overdraft fees contributed to his business problems.
Doyle blamed substantial cash flow shortages in his medical services companies that led him to use a check-kiting scheme for about three years to avoid bankrupting his businesses.
However, Doyle indicated in his letter that the credit union was aware of his rubber check issues and agreed to help him by covering all of his business checks with an overdraft protection plan or a courtesy pay program.
This arrangement continued for about 15 months, but sometime after that, the credit union was not happy that the overdraft balance was not going down fast enough to their liking, according to Doyle's letter.
"I explained the overdraft fees of upward of $27.60 per check was killing me and I was treading water. I had many meetings with them and asked if they could please help me out with the fees," Doyle wrote in his letter. "I believe I was charged just over $117,000 in fees while trying to pay this overdraft balance off."
Doyle also said in his letter that he signed an agreement with the credit union that this matter would be kept private or secret.
But then in May 2017, three FBI agents showed up at his home to question Doyle about his "banking practices." In August 2018, he was indicted.
In his letter, Doyle made no reference to Bristol County Savings Bank or Santander Bank.