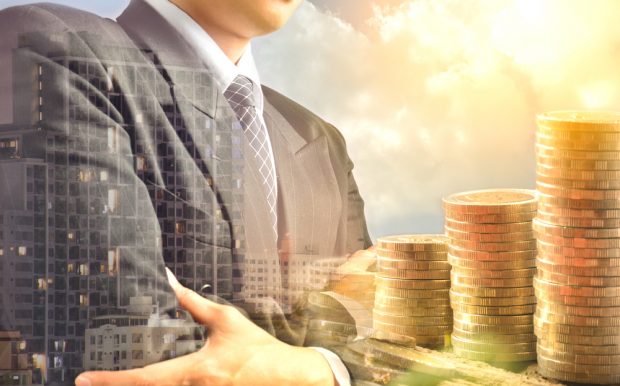 IRS interim compliance guidance will not grandfather deferred compensation plans, which may require more credit unions to pay a new 21% federal excise tax for executives earning more than $1 million.
On December 31, the IRS finally issued a 92-page interim guidance document to assist tax exempt organizations to comply with the new excise tax that was part of the Tax Cuts and Jobs Act passed by Congress and signed into law by President Donald Trump in December 2017.
Credit unions, including the industry's national trade organizations, state leagues and foundations, will be required to pay the 21% tax for executives who earn more than $1 million in total compensation, which also includes any lump-sum parachute or severance payments because of mergers or other circumstances and deferred compensation plans when they become vested.
Presumably, not many credit unions pay their executives a W2 base salary, plus incentives/bonuses and other compensation of more than $1 million. However, the 21% tax could be assessed against many more executives, particularly those who work for billion-dollar credit unions. When adding their total deferred compensation to their six-figure salaries, plus incentives/bonuses and other compensation, it could push them over the $1 million threshold.
Dale Edwards, principal and cofounder of Triscend in Flower Mound, Texas, said there has been a lot of chatter since the TCJA was passed in 2017 that there would be some sort of grandfathering of deferred compensation plans that would not be subject to the 21% excise tax.
"I didn't see anything (in the IRS interim guidance) that would lead us to believe, that at least for now, that there is grandfathering of any deferred compensation plans or prior employment contracts," Edwards said. Triscend provides executive benefit, compensation and succession planning services for credit unions and other nonprofit institutions.
In a Jan. 16 letter to IRS Acting Commissioner David J. Kautter, NAFCU President/CEO Dan Berger pointed out one of the trade group's greatest concerns in the TJCA is the lack of parity between for-profit corporations and not-for-profits with respect to the treatment of existing nonqualified deferred compensation plans.
Berger requested that the IRS provide for the grandfathering of certain nonqualified deferred compensation plans in employment contracts because the TCJA exempts corporate executive compensation contracts. He noted there is no similar provision for not-for-profit contracts.
"Such a grandfathering provision would offer those individuals currently at credit unions certainty regarding the benefits they were promised and contracted for when they began working as an executive at a credit union," Berger wrote. "This would also provide these executives with an incentive to remain in the credit union industry and continue to provide communities with their knowledge and expertise."
Apparently, however, the IRS does not see it that way.
"I actually think the interim guidance specifically addresses this (deferred compensation issue) and says that any grandfathering would be inconsistent with the statutes as written," Triscend Vice President Alex Staron said. "So it seems that that point has been pretty firmly made as part of the interim guidance."
She also noted that the IRS is not likely to change its position on this issue.
Nevertheless, it was reported Monday that Carrie Hunt, NAFCU's executive vice president of government affairs and general counsel, met with industry trades to discuss a possible legislative fix to ensure parity between for-profit and not-for-profit corporations.
A 2018 CU Times review of CEO compensation at the 55 largest state-chartered credit unions in the nation showed that more than half of them — about 30 —- could be paying the 21% excise tax. The review was based on IRS 990 documents filed by state-chartered credit unions that manage assets ranging from $2.3 billion to $37 billion. Presumably, the approximate same number of federal credit unions will be paying the new tax as well.
The excise tax will apply to the credit union's five highest compensated executives.
While state-chartered credit unions will continue to report executive compensation in their annual IRS 990 documents, federal credit unions will be required to file IRS form 4720, schedule N.
On this form, federal credit unions will have to list the executive's name and title, but only the amount in excess of $1 million will be required to be reported to the IRS.
"Of course, simple math would be able to get you to the total compensation awarded (to executives) that year, but you actually are only going to report the excess remuneration and/or excess parachute payments and the 21% percent tax on those amounts," Staron said.
The tax payment is due on May 15.
In addition, form 4720 would be available to anyone who files a request via the Freedom of Information Act with the IRS, Edwards said.