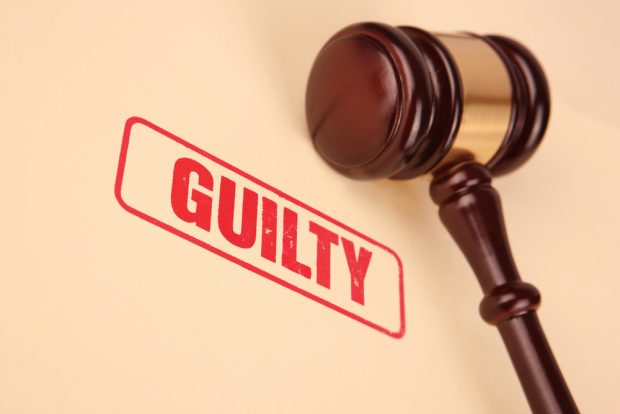 Following a three-day trial, a Los Angeles jury found a former credit union employee guilty Monday of 15 felony counts of conspiracy to commit insider fraud and financial institution fraud that led to more than $1.2 million in losses.
Indira Mohabir, 42, of La Palma, who worked as a business loan processor from 2013 to 2015 at the then Western Federal Credit Union — now the $2.9 billion Unify Financial Credit Union in Torrance — is scheduled to be sentenced in April.
Trial evidence showed that Mohabir opened in secret and without authority nearly $3 million in lines of credit for her online boyfriend, Phillip Cook, 51, who had been living South Euclid, Ohio during the three-year scheme. Cook quickly drew down on the credit lines opened by Mohabir, which led to more than $1.2 million in losses for the credit union, according to federal prosecutors.
Through a dedicated hotline for business members, Mohabir met Cook and they quickly became involved in a romantic relationship. Cook lured the former credit union employee with flowers, promised to take her on exotic trips and mailed her gifts including a $50,000 check drawn on the credit lines that she earlier opened for him – a check that was intercepted at the credit union, according to trial evidence.
During their romantic discussions, interwoven with talk about how to open credit lines, Mohabir agreed to use her position to help Cook open these credit lines, prosecutors said.
According to testimony from her supervisors and a fraud investigator at the credit union, Mohabir opened lines of credit outside of her authority and without the necessary approvals from the credit union. Their testimony was supported by credit union records. Mohabir managed to open the credit lines by overriding and bypassing internal controls.
As part of the scheme, the former credit union employee sent Cook the credit union's internal policies and procedures so the couple could discuss ways to circumvent them. She also offered to bypass required verification steps such as securing tax returns for loan applications Cook submitted.
In one instance, Mohabir got a $50,000 line of credit approved by lying to a senior executive that it had been approved by underwriters, according to court documents.
Nevertheless, because it was becoming increasingly difficult for Mohabir to get the lines approved through the normal underwriting process, she switched course in late December 2014 by opening lines directly from the credit union's system through a loan program that the credit union had established for businesses customers called the Business Platinum Visa program.
Although the credit lines were capped at $50,000, Mohabir soon realized that nothing in the system prevented her from raising the limit to $100,000. Over the course of two weeks in January 2015, she opened more than $2.1 million of the $2.7 million in total credit lines that she opened for Cook. In just one day, Mohabir opened eight separate lines of credit worth $775,000, prosecutors said.
She concealed the lines of credit by leaving them off the weekly pipeline reports that she prepared for the business services department. No one at the credit union knew about the fraudulent lines of credit and no one approved the lines, according to federal prosecutors.
Criminal charges are pending against Cook who is free on bond and is living in Las Vegas. He was extradited from Ohio to California last year to face 15 felony counts of financial institutions fraud and conspiracy to commit financial institution fraud. Federal prosecutors allege Cook withdrew $1.2 million from the lines of credit before the scheme was discovered.