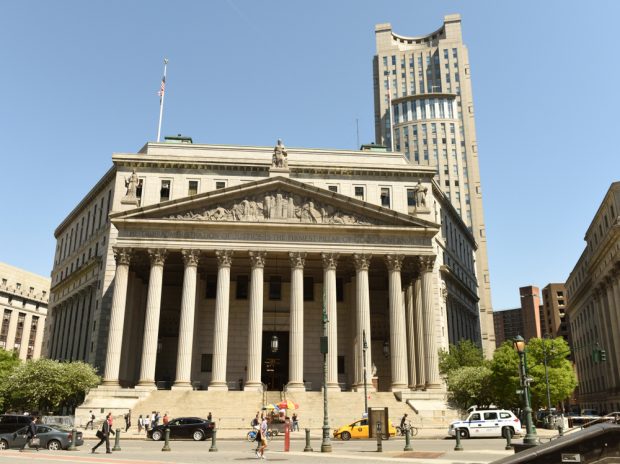 Kam Wong pleaded guilty in U.S. District Court in Manhattan Monday to embezzling nearly $10 million from the $2.8 billion Municipal Credit Union where he was president/CEO.
From 2013 through January 2018, the 62-year-old Wong ran a multi-faceted embezzlement scheme and took steps to conceal that he stole $9,890,375, U.S. Attorney Geoffrey S. Berman in New York said. However, what Berman revealed publicly for the first time is that Wong obtained drugs from a former credit union supervisory committee member.
Berman did not reveal the supervisory committee member's identity. In June, about a month after Wong had been arrested on a criminal complaint, a U.S. District Court judge ordered Wong to undergo drug testing and treatment as part of his $1 million bail secured by his home at Long Island's Valley Stream.
In exchange for pleading guilty to one count of embezzlement, federal prosecutors dropped three felony charges of bank fraud, wire fraud and aggravated identify theft. Initially, Wong pleaded not guilty to all charges in October.
Wong is scheduled to be sentenced in April and could receive a maximum of 30 years in prison. As part of his plea agreement, Wong will pay $9.8 million in restitution, prosecutors said.
The former CEO stole the funds by submitting sham invoices for dental work never performed on him or paid by him and millions of dollars in payments made by the credit union in lieu of purported long-term disability insurance, and for taxes owed on these and other employment benefits, according to court documents.
Even though it was not provided for under his employment contract, he used credit union funds to buy a new Mercedes-Benz, and at the same time, lease multiple luxury vehicles, and purchase mobile phones, tablets and laptops. He also received reimbursements, as business expenses, for various personal expenses, including hotel stays, prosecutors said.
Wong also received reimbursements for repair work on a car leased to him by the credit union, but the cost of that repair work was paid for by insurance. He also received cash advances he was not entitled to, payments for his leave days that did not comply with and exceeded what was provided for under his employment contract.
In January 2018, after Wong learned about the investigation, he allegedly obstructed justice by making false statements to federal investigators and creating false documents to explain and justify some of these payments.
Wong allegedly deposited the funds from his schemes into an MCU account. He then withdrew approximately $1.9 million via ATMs over the course of more than 2,500 transactions – an average of more than one and a half transactions per day from July 2013 and January 2018.
Federal investigators said Wong bought $3.5 million in New York lottery tickets, and he also borrowed money from two individuals to buy even more lottery tickets.
Just three weeks after the criminal complaint was filed in federal court in May, the NCUA board took the unusual step of banning Wong from participating in the affairs of any federally insured financial institution. Board members said they took this step so that he would no longer pose a threat to the interests of MCU members and impair public confidence in one of New York's largest credit unions.
After the MCU board fired Wong in June, the New York State Department of Financial Services removed all of the board members for allegedly failing to discharge their duties and for allegedly accepting compensation, which is prohibited in the Empire State. Seven out of the 10 MCU's board filed a special proceedings legal action in New York County Supreme Court to reclaim their board seats, arguing they were removed without due process. In October, a New York County Supreme Court judge dismissed the case.