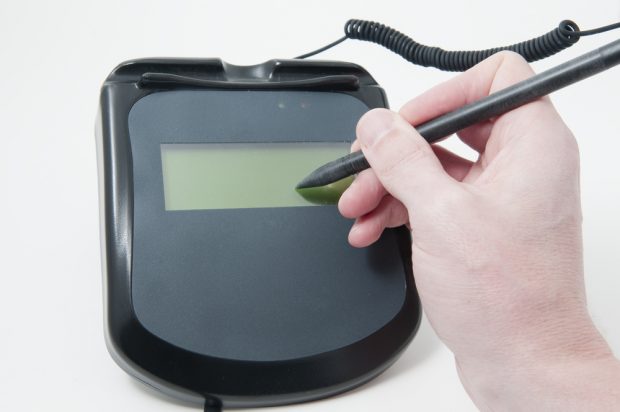 Credit unions know the longer a new loan or account application remains unsigned the higher the chance of abandonment. Adding electronic signatures to the process increases the opportunity for success.
The $310 million Essential Federal Credit Union recently expanded its relationship with longtime technology partner, Rahway, N.J.-based IMM, to add real-time, remote e-signing to nine parishes in the greater Baton Rouge, La. community. The credit union has leveraged IMM's eSign platform for several years and just recently added these new capabilities.
Because the eSign platform integrates with all existing business systems, Essential FCU can deliver an enhanced member experience, conduct transactions in a paperless environment and gain credit union-wide efficiencies.
"We were looking for a solution to increase efficiency for our members and staff by offering remote sign functionality limiting the need to visit branches for loan closings, account/loan change request etc.," Karesa Pierre, vice president of retail operations at Essential FCU, stated.
"What we do is we allow banks and credit unions to create a comprehensive digital transaction life cycle that is fully electronic end to end. Eliminating the need to generate any paper along the transaction route at any point; total elimination of paper in the process cycle," Michael Ball, VP/markets and strategy at IMM, which serves more than more than 800 financial institutions with its eSign solutions, said.
Pierre explained how the addition of remote e-signing capabilities is part of a broader strategy. "This solution will also allow us to acquire new members, loans and accounts digitally while we host community events and educational seminars. Everything can be completed from a mobile phone or one of our laptops or iPads."
Karesa Pierre, vice president of retail operations at Essential FCU, stated, "The paperless environment we have gained from adding eSign remotely has made staff, current and future members untethered to traditional paper-based systems. We have been able to physically take this technology to where our community prefers to conduct business; opening doors to potential members in untraditional locations."
Essential FCU has seen notable success by using e-signatures with several different outreach campaigns. The credit union routinely is on-site at boat shows and the remote e-sign capabilities expedites account opening and loan processing onsite, as well as at open houses with realtor partners, via an iPad. Additionally, the credit union is doing something a little unique in that it is extending the remote offering to its onsite high school location, Panther Pride Credit Union. There students are learning the benefits of having a bank account and the associated services available. There parents take advantage of eSign remotely when a student opens accounts.
Read more about remote e-signing in the Sept. 5 issue of CU Times.