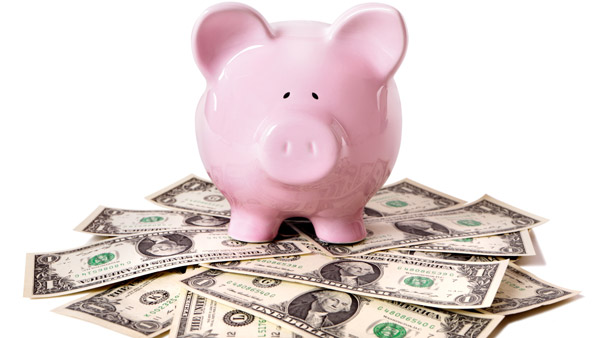 Millennials are more confident investing their money in a savings account than a workplace retirement plan, according to new survey findings from Broadridge Financial Solutions and The Center for Generational Kinetics.
Broadridge released the results of research that examines wealth management trends in millennial preferences related to investing, financial communication and saving for retirement.
The study — a 25-question survey administered to more than 1,000 U.S. respondents ages 22 to 59, weighted to current U.S. census data for age, region and gender — found that 66% of the millennials surveyed are more confident investing in savings accounts than workplace retirement plans, tax-advantaged plans or real estate.
The survey asked respondents how confident they were in different ways of investing their money, though it didn't define "confident."
According to Broadridge, the data clearly showed millennials as having more confidence in savings accounts than any other vehicles. While 66% expressed confidence in savings accounts, 58% showed confidence in workplace retirement accounts, 51% in tax-advantaged plans and 42% in real estate.
In contrast, older survey respondents are most likely to trust workplace retirement plans and tax-advantaged plans. According to the survey, 72% of boomers said they were confident in workplace retirement plans and 67% also said they were confident in tax-advantaged plans, while 57% are confident in savings account.
This finding shows a clear opportunity for financial advisors to better educate and communicate with millennials, according to Cindy Dash, head of Broadridge's Matrix Financial Solutions.
"Millennials would rather put their money in a savings account than a workplace retirement plan, effectively pushing pause on the potential for qualified plan growth," Dash said in a statement. "This demonstrates a significant need for financial guidance."
The survey also finds that millennials believe the stock market has growth opportunities. According to Broadridge, though, this doesn't necessarily mean millennials are automatically ready to risk losing money.
Health savings accounts also prove to be a blind spot for millennials, according to the survey. More than half of this generation is interested in HSAs, but only one-third of millennials are using them. Further, 43% of millennials surveyed were not familiar with these accounts, highlighting yet another opportunity for advisors.
According to the survey, 69% of millennials are not working with a financial advisor.
"The good news is that advisors don't need to completely reinvent the wheel to meaningfully engage the next generation of clients," Dash said in a statement. "They just need to know and take action on what millennials actually want."
The survey looked into millennials' preferences when it comes to communicating and working with financial advisors.
When surveyed on preferred financial advisor traits, millennials said that experience is the most important quality in a financial advisor.
The survey also finds that millennials are more likely, compared to older generations, to seek advice from a professional who has similar demographic qualities as themselves, such as gender, socioeconomic status and financial history.
Despite expectations that millennials operate strictly in a digital world, the survey shows that this group finds in-person meetings and phone calls to be the best way to build trust with a financial advisor. Meanwhile, only 17% of millennials view texting and 9% view social media as trust-building communications.
The survey also asked how often millennials would want to communicate with a financial advisor, and 67% said they would prefer to do so at least monthly, while 28% said they prefer contact on a daily or weekly basis.
However, the survey finds that only one in five millennials whose parents have a financial advisor have actually met their parents' advisor, even though 55% indicated they would consider or would use their parents' financial advisor.
According to Jason Dorsey, president of The Center for Generational Kinetics, financial advisors need to evolve their practices — and adapt along with technology and communication trends — to build trust and benefit clients and prospects.
"Doing so will attract and keep not just the fast-emerging millennials, but every other generation, too," he said in a statement.