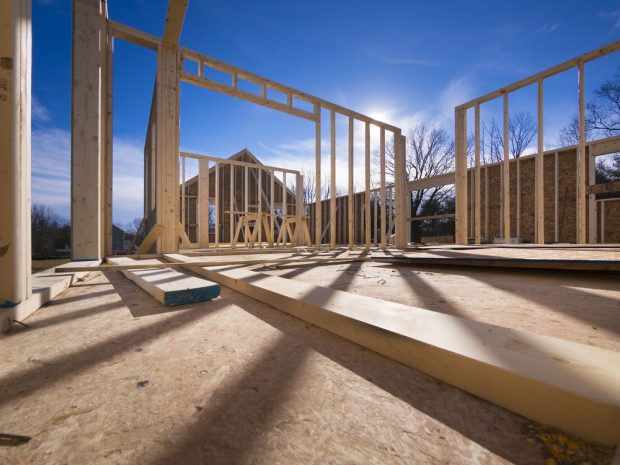 U.S. new-home groundbreaking and permits fell in June to the slowest pace in nine months, as higher mortgage rates and elevated costs for labor and materials pinch the housing market, government figures showed Wednesday.
Residential starts fell 12.3% to a 1.17m annualized rate (est. 1.32m) after downwardly revised 1.34m pace in prior month; biggest drop since Nov. 2016. Single-family home starts dropped 9.1%; multifamily starts dropped 19.8%. Permits, a proxy for future construction of all types of homes, fell 2.2% to 1.27m rate (est. 1.33m) after unrevised 1.3m pace. While the data are volatile and often subject to significant revisions, the report may spark concern that the housing market is slowing even more than previously thought amid constraints for both buyers and developers.
Potential customers are grappling with elevated interest rates and ever-rising home prices that are easily outpacing wage gains, even as a robust job market and tax cuts are supporting demand. For builders, issues include elevated prices of lumber and other imported materials, partly due to tariffs. Developers have also cited difficulties finding qualified workers and ready-to-build lots.
The data follow a report Tuesday showing that a gauge of homebuilders' confidence was unchanged in July from the prior month to match the lowest level this year. An index of the six- month sales outlook fell to the lowest since September, according to the survey from the National Association of Home Builders/Wells Fargo.
Some 160,000 homes were authorized but not yet started in June, up from 158,000 in May. The number of housing units currently under construction was 1.12 million, down slightly from the prior month.
Single-family home starts fell to a 858,000 rate, slowest since December, from 944,000 the prior month. Groundbreaking on multi-family homes, such as apartment buildings and condominiums, fell to an annual rate of 315,000; data on these projects can be volatile. All four regions posted declines in starts, led by a 35.8% drop in the Midwest and a 9.1% decrease in the South. The report shows wide margin of error, with a 90% chance that the June housing-starts figure was between a 20.6% and 4% drop. The report was released jointly by the Census Bureau and Department of Housing and Urban Development in Washington.