What's Trending in Lending 2018: Actionable Strategies for Success
Overview
Date and Time: On Demand Cost: Complimentary
Produced and Sponsored by:

Lending today is complex. Noise, clutter, and contradictions have created an often-confusing lending environment leaving credit union decision makers scratching their heads. Gain clarity and actionable insights as we examine the 2018 lending landscape: mortgage, auto, credit cards, etc.
Join experts, Stephenie Williams and Douglas Roman, as they identify current trends across the lending environment and explore the impact of recent tax reform on borrowers. Leave with actionable strategies to optimize lending at your credit union, and which products to promote that best leverage these trends for success. Gain a clear understanding of the benefits to an "always on" lending approach that includes reactive and proactive methods.
Join this webcast to also discover how the latest trends in the following areas impact your loan marketing strategies:
Mortgage and HELOC
Auto buying and financing
Consumer revolving debt
Featured Speakers:
Stephenie Williams, Director, Market Strategist, Lending Solutions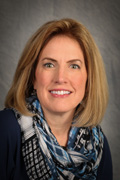 As Director, Market Strategist for Lending Solutions at Harland Clarke, Stephenie leads the company's team of Lending Engineers who are focused on helping clients understand and maximize the value of their loan portfolio. Stephenie's background as a lending product manager and marketing director covering consumer and mortgage lending to prime and non-prime markets, as well as her experience as a marketing director for a super-regional bank bring a strong skillset to her role.
Stephanie has more than 20 years of experience in Direct Marketing, Strategic Planning, Product Management, Vendor Management, Retail Communications, Project Management, Advertising Agency Relations, Supervision and Promotions in the financial services, retail and automotive industries. Further, she has demonstrated success in creating business cases to sell ideas, managing and inspiring organizational change, and enhancing organizational communication practices. Prior to joining Harland Clarke, Stephenie was the Vice President of Customer Contact Segmentation for National City Bank.
Douglas Roman, Director, Market Strategy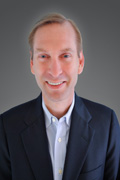 As Director of Market Strategy at Harland Clarke, Doug Roman specializes in financial services marketing. He serves in the integral role of compiling and analyzing research, as well as using his extensive industry experience to develop, present and support the implementation of strategically and analytically based campaigns designed to enhance clients' marketing programs through integrated, direct response marketing channels. Doug leads Harland Clarke's Market Strategy team which supports the company's financial institution clients in achieving their growth objectives.
Doug has more than 18 years of combined direct response marketing experience in the retail banking, credit card and wireless communications industries. Prior to joining Harland Clarke, he was a Vice President at Wells Fargo heading up the Direct Marketing unit that supported the bank's retail lines of business, including deposits, consumer lending, electronic banking, debit and credit card, small business, and investments services.