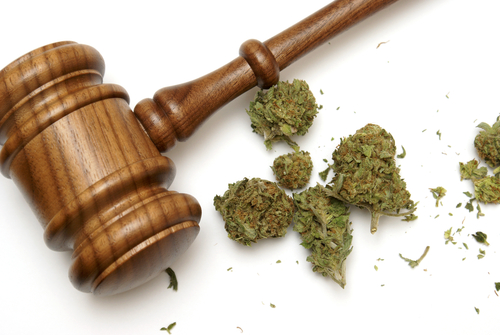 Sen. Cory Gardner (R-Colo.) said Friday he received a commitment from President Donald Trump that the Department of Justice's rescission of the Cole memo will not impact Colorado's legal marijuana industry.
"Furthermore, President Trump has assured me that he will support a federalism-based legislative solution to fix this states' rights issue once and for all," Gardner said in a prepared statement.
If Trump follows through on his commitment, this development will be a huge relief to the estimated 100 credit unions and 300 banks that currently provide financial services to marijuana businesses. Some financial institutions have been preparing to exit serving the cannabis industry after U.S. Attorney General Jeff Sessions rescinded the 2014 Cole Memo on Jan. 4. The memo lowered the risks from federal prosecution for financial institutions as long as they did not violate the memo's top enforcement priorities. While some states have legalized marijuana for recreational and medicinal use, cannabis is illegal under federal laws.
Financial institutions nevertheless maintained their marijuana accounts because the FinCEN guidelines issued in 2014 have not been revoked, giving credit unions and banks some level of assurance that they could continue serving the marijuana industry.
White House officials confirmed that Gardner's comments accurately reflect the administration's position, according to a Friday report in the Los Angeles Times.
"The president did speak with Sen. Gardner yesterday and again today," White House Press Secretary Sarah Sanders told reporters Friday at the White House. She said "the president is a firm believer" in states' rights and confirmed Gardner's account of the assurances he received from the president was accurate, the LA Times reported.
In response to the Department of Justice's Jan. 4 announcement that Sessions had rescinded the Cole Memo, Gardner placed a hold on all DOJ nominees until he received a commitment that Colorado's rights would not be infringed.
After what Gardner called positive discussions with the DOJ, he said he lifted some of his holds, but kept the rest in place until he received a full commitment that the guideline of the Cole Memo would be respected.
Because of Trump's commitment to resolve the marijuana issue, Gardner said he informed the White House that he will be lifting his remaining holds on the DOJ nominees.
"My colleagues and I are continuing to work diligently on a bipartisan legislative solution that can pass Congress and head to the president's desk to deliver on his campaign position," Gardner said.