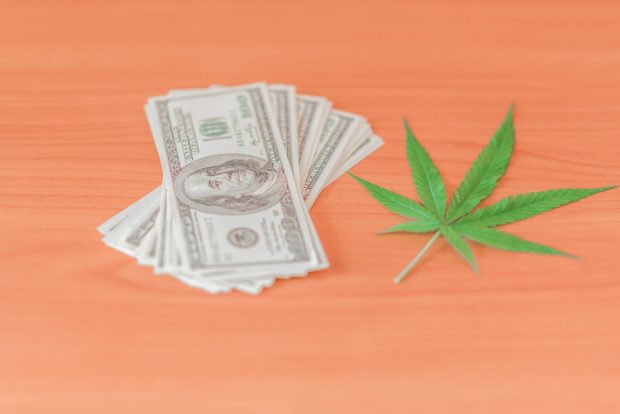 The Maine Credit Union League along with California State Treasurer John Chiang and other members of a multi-state consortium recently sent a letter to U.S. Attorney General Jeff Sessions to request a meeting with him in a new effort to resolve the conflicts between federal and state marijuana laws.
Because Sessions is an ardent opponent of medical and recreational marijuana use, that may be a long shot. But MCUL President/CEO Todd Mason said the voters in his state have spoken to legalize marijuana and financial institutions need clarity in order to serve the cannabis industry and to keep their communities safe.
"We want to get involved in this because we need clarity. We need clarity for credit unions," said Mason. "The other aspect of it is, if those (cannabis) dollars are not going into traditional financial services like credit unions, those dollars are not trackable, they're not taxable, and they're not helping the state move forward. And there's certainly agreement and disagreement around whether marijuana should be legalized or not. Our stance is that it doesn't matter. Our citizens have spoken. We need to figure out how to get it done and that's why we're getting involved."
The Cannabis Consortium, which includes four state treasurers, cannabis industry representatives and other stakeholders, formed after Sessions rescinded the 2014 Cole Memo in January. The memo lowered the risks from federal prosecution for financial institutions as long as they did not violate the memo's top enforcement priorities.
An estimated 100 credit unions and 300 banks continue to serve the medial and recreational marijuana industry, however, only because of the FinCEN guidelines that currently remain in place and provide financial institutions with some measure of assurance that may reduce their risks of criminal liability. Nevertheless, credit unions are prepared to stop serving cannabis businesses if the FinCen guidelines are revoked, which could happen at any time.
"The need to communicate with Sessions is urgent since federal law conflicts with many state statutes by maintaining cannabis as a Schedule 1 controlled substance akin to heroin and LSD," California State Treasurer John Chiang, said. "The dichotomy between federal and state laws has made it difficult for cannabis firms to open bank accounts and forced them to deal with cash, creating a threat to public safety."
Mason agrees, noting that most marijuana providers are small businesses that don't have a safe place to put their money.
"In some cases, they're literally driving around with trucks full of cash, and that's simply not safe. That's inviting crime," Mason said. "And we've also heard of, and I don't know what else to call them, but there are (guarded) safe houses where marijuana providers take their cash because there is simply no place else to take their cash. These are community safety and soundness issues that we are concerned about, especially as community-based organizations."
The Cannabis Consortium's letter outlines concerns about the absence of the Cole Memo that "leave the industry and financial institutions in the dark."
"In this incredibly divisive time, the issues surrounding the legalization of cannabis provide a unique opportunity for policymakers, regulators and law enforcement official from all sides to meet and reach a consensus," the Cannabis Consortium wrote in its March 29 letter to Sessions. "We believe we can work together and achieve a solution that recognizes that more and more Americans are living in states where they have decided to legalize cannabis while balancing the important law enforcement issue the Cole Memos tried to account for."
In November 2017, Chiang's office issued a report on banking access strategies for cannabis related business. The report's findings and recommendations were developed by an 18-member working group that included local, state officials, regulators, cannabis and financial services industry leaders, including Courtney Jensen, vice president of government affairs for the California Nevada league.
The league, however, did not respond to Chiang office's request to sign the letter to Sessions, though the organization has expressed interest in the consortium, said Marc Lifsher, a spokesperson for the California State Treasurer.
The California Nevada league did not respond to CU Times requests for comment.
In Alaska, California, Colorado, Maine, Massachusetts, Nevada, Oregon, Washington, Vermont and Washington, D.C., recreational marijuana use is legal.
While 29 states have legalized medical marijuana, an additional 17 states allow cannabidiol, an ingredient from the marijuana plant minus its intoxicating effects, to treat patients with serious medical conditions, according to the National Conference of State Legislatures.
Kansas, Nebraska, South Dakota and Idaho are the only states that have no marijuana access laws, the NCSL reported.