Numerous credit union employees will begin the Thanksgiving holiday with new job titles, as five credit unions announced new hires and promotions this past week. Plus, the Cooperative Credit Union Association presented an award of excellence.
WEST
Following the reorganization of its executive team, the $477 million SkyOne Federal Credit Union in Hawthorne, Calif., filled three key positions in the finance and technology divisions.
Michael Perez (pictured) was promoted from accounting manager to CFO. Perez manages SkyOne's finance division, composed of the accounting and risk management departments. As a certified public accountant and former external auditor, Perez brings a wealth of knowledge and experience to his role.
Kathy Cunico was promoted from lead technician support specialist to core systems manager. Cuncio now manages the maintenance and support of the credit union's core system. She has 28 years of experience in core systems for the financial industry and has worked for SkyOne for more than 17 years.

Earl Gales was promoted from network systems administrator to network and systems manager. He now oversees the credit union's many computer and email systems, servers and network devices. Gales has worked in information technology for more than 20 years.
The $1.2 billion Columbia Credit Union in Vancouver, Wash., promoted one employee and hired another.

Ron Bertolucci (pictured) was promoted to vice president of retail lending. In his new position he will lead production efforts in all direct lending categories. He will manage the call center lending department and lead small business and SBA lending. In addition, he will lead efforts to optimize the credit union's consumer credit card offering and develop a business credit card product.
Joe Storm was hiredas vice president of commercial lending. In his new role, Storm will lead a team dedicated to addressing the growing needs of businesses located throughout Columbia's footprint including its expansion to Portland. The commercial team offers a full suite of commercial banking services including working capital financing and term loans as well as payables and receivables management.
The $5.1 billion Ent Credit Union in Colorado Springs, Colo., hired one employee and promoted another.

Sheila Finn (pictured) was hired as lending compliance officer. In her new role she will be responsible for monitoring new developments in applicable governmental and financial regulations and laws, and ensuring their adherence within the areas of mortgage lending, consumer lending, corporate lending and collections.
Lori Velie was promoted to service area manager. In her new role she will oversee operations at five of Ent's service centers. Velie has more than 32 years of banking experience and 18 years at Ent where she most recently served as the service center manager at the Flintridge location.
EAST
The $585 million Belco Community Credit Union in Harrisburg, Penn., promoted six employees within the company's senior management team.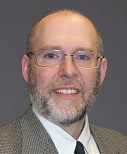 Mike Spohn (pictured) was promoted from finance manager to vice president of finance. In his new role, he will oversee the finance department, which consists of accounting, card services and bookkeeping. Spohn joined Belco in 1988 and has moved up through the ranks of the credit union.
Heather Cluck was promoted from manager of sales and service to vice president of sales and service. Cluck joined Belco in 2000 and is experienced in branch operations, branch management, sales and member service.
Marti Speck (pictured) was promoted from manager of human resources and training to vice president of human resources and training. Speck joined Belco in 2006, and has led all facets of the Human Resources department.
Adam Stewart was promoted fromvice president of sales and services to vice president of marketing. Stewart joined Belco in 2007. In his new role, he will be responsible for all facets of the credit union's marketing and business development departments.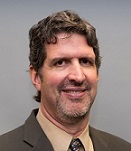 Bob Hoke (pictured) was promoted fromvice president of finance to vice president of corporate support. Hoke joined Belco in 1987 and has worked in all facets of the credit union environment. He will oversee facilities maintenance, operations and compliance.
Sam Glesner was promoted to SVP of corporate support. Glesner was a Cornerstone Federal Credit Union board member for 21 years prior to becoming the Cornerstone FCU CEO in January 2015. In his new role, he will oversee human resources, training, facilities and compliance.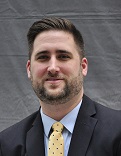 The Cooperative Credit Union Association recently presented Dennis Donnelly, assistant vice president of the contact center the $3.2 billion Service Credit Union in Portsmouth, N.H., with the Young Professionals Award of Excellence. The award recognizes a young professional who best demonstrates a commitment to the values and principles defining the credit union's mission.
SOUTH
The $2.4 billion Langley Federal Credit Union in Newport News, Va., named Rob Lefkowicz vice president of operations. Lefkowicz oversees Langley's operations teams, which include support services, account servicing and loan processing.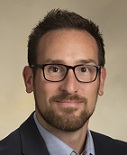 Prior to joining Langley, Lefkowicz served as the chief strategy officer at the $227 million Park Side Credit Union in Whitefish, Mont. He received an MBA with a concentration in finance from the University of Wisconsin-Whitewater.
Please send your People news items to Tahira Hayes at thayes@cutimes.com.