From coast to coast this past week, credit unions announced numerous promotions, appointments and new hires. Check out the latest People news here.
WEST
The $1.2 billion Columbia Credit Union in Vancouver, Wash., promoted four employees to vice president positions.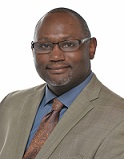 Joe Dunn was promoted to vice president of underwriting. In this position, Dunn manages the underwriting department's daily activities. He oversees the credit union's consumer lending policies and all underwriting for mortgage, indirect, small business and consumer lending channels. Dunn began his career at Columbia in November 2012 as a mortgage underwriter and was promoted to underwriting department manager in 2014.
Diane Dunning was promoted to vice president of lending operations. In this position, Dunning is responsible for overseeing accurate and efficient systems and teams for loan onboarding, maintenance and processing for the credit union's direct and indirect loans. Dunning has 35 years of experience in the financial services industry and started working at Columbia in April 2010.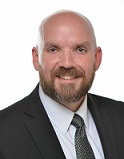 Jeff McLauchlin was promoted to vice president of network services.In this position,McLauchlin is responsible for managing the information technology department's infrastructure, server administration and help desk activities. He has more than 17 years of experience working in the information technology field and began working at Columbia in May 2016 as a network architect. In August of 2016 he was named interim manager.
Kristi Muro was promoted to vice president of talent. In this position, Muro manages the daily activity of the human resources department and is directly involved with recruitment efforts, employee relations and compliance oversight. Muro started her career at Columbia in June 2013 as a recruitment and employee relations manager. She was promoted to assistant vice president of recruitment and employee relations prior to becoming vice president of talent.
EAST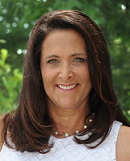 The $655 million Leominster Credit Union in Leominster, Mass., promoted Janet L. Belsky (pictured) to SVP/marketing. Belsky joined the LCU team in March 2010 as vice president of marketing. In addition to her management of the marketing and financial literacy departments, Belsky will be undertaking a new initiative which will build on the LCU brand promise and make it a vital part of what LCU does across the organization.
Paula A. Stopera, president/CEO of the $1.5 billion CAP COM Federal Credit Union in Albany, N.Y., was appointed to a three-year term with The Federal Reserve Bank of New York's Community Depository Institutions Advisory Council. Stopera will work alongside other council members to provide insight to the New York Fed from the perspective of community bankers and credit unions. Of special focus will be the economic challenges and financial service opportunities at these institutions.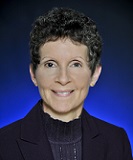 The $1.2 billion Aberdeen Proving Ground Federal Credit Union based in Edgewood, Md., promoted Margaret Combs to vice president of project management and business applications. Combs began her career with APGFCU more than 40 years ago as a mail clerk. Since then, she has served in a variety of roles including loan officer, collector and credit operations manager. Most recently, Combs was assistant vice president of information technology and project management.
MIDWEST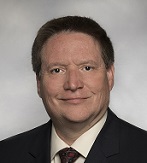 The $514 million Notre Dame Federal Credit Union in Notre Dame, Ind.,announced Frank McElligott (pictured), investment advisor through The Private Member Group, is now providing investment advisory services for several Notre Dame FCU branches and surrounding areas specializing in 529 College Savings Plans, life insurance, portfolio management and other savings and investment vehicles. McElligott brings more than 15 years of financial service experience to Notre Dame FCU.
The $3.3 billion Veridian Credit Union in Waterloo, Iowa promoted Redzo Hodzic to branch manager for its Oelwein location. Hodzic, a resident of Waterloo, has worked at Veridian for five years. He was previously a loan officer at Veridian's Martin Plaza branch in Waterloo. Hodzic has a degree in business management from the University of Northern Iowa.
SOUTH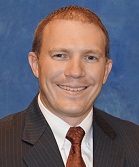 The $2.4 billion Langley Federal Credit Union in Newport News, Va., named Will Sampson (pictured) SVP/chief information officer. Sampson is now responsible for providing vision and leadership for the information technology team, aligning technology initiatives with business goals to improve service delivery and managing the overall development of the long-term technology strategy and short-term technology solutions for the organization. Sampson brings more than 17 years of experience leading operations and technology to the position.
The $9.5 billion Security Service Federal Credit Union in San Antonio, Texas named Kenneth Haas assistant vice president of portfolio management. Haas will be responsible for mortgage pipeline hedging and analyzing performance with respect to financial modeling, liquidity reporting and asset-liability management. In his new position, Haas will help the credit union make decisions about portfolio mix and product design. Haas has more than 20 years of experience in the financial industry.
Please send your People news items to Tahira Hayes at thayes@cutimes.com.