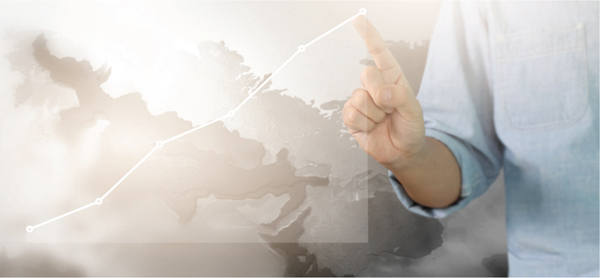 When Tim Bosiacki became CEO of TruStone Financial Federal Credit Union in 2010, he received a clear directive. The board – which had recently changed the name of the credit union from Teacher Federal Credit Union in order to better reflect its broad field of membership – wanted him to aggressively grow the organization's market share, asset size, and brand recognition.
Since Bosiacki's arrival, the assets of the Plymouth, Minn.-based institution have nearly doubled to $1.2 billion. The ranks of its membership have swelled from 56,000 to more than 106,000 members. And, its footprint has grown from five branch locations in the Twin Cities to now 14 branch locations through Minnesota and eastern Wisconsin.
These dramatic changes for TruStone Financial reflect Bosiacki's directive from the board of directors: Run it like a business.
It's a Business
Bosiacki, whose 30-year career spanned successful stints at both a large bank and a credit union, understood that the board was not asking him to maximize profits at all costs. "We are not bottom-line driven," he said. "Our bottom line drives our primary goal: Serving members well. Profits allow us to offer technology, products, services and interest rates that are competitive with other financial institutions."
Before any changes were made, Bosiacki first wanted to observe the credit union staff in action. "I wanted to meet everyone and get to know their strengths, work ethic, accountability, and approach to serving the member."
Bosiacki found staff to be pleasant and kind. But he saw room for improvement. "Branch staff clearly hadn't been trained to look for opportunities and offer financial solutions to better serve the member," Bosiacki said.
He recognized that management needed to provide a clearer vision of how branch staff should interact with members as well as the tools to empower them to do so. He also knew that change needed to come from the top down. In the months that followed, Bosiacki hired senior managers who shared the board's vision. Together, they created goals for each department. Then, TruStone Financial invested heavily in training and staff development, and empowered senior managers to hire people who would embody the organization's culture.
"We became a team of people who are competitive, who love their job, and who want more responsibility," Bosiacki said. "We became unified in our desire to bring value to the credit union and to its members."
Serving Members Well
With culture and processes aligned, Bosiacki and his leadership team focused on expanding TruStone Financial's geographic footprint, and thereby its opportunities to serve members.
Industry conditions were opportune for credit union mergers. "We wanted to be more than just a Twin Cities player. We began looking for strategic opportunities where we had expertise and where demographics offered a higher chance for success," Bosiacki said.
First came a local merger with Ukrainian Credit Union of Northeast Minneapolis in 2011. In 2012, TruStone Financial became a multistate organization when it merged with A M Community Credit Union in Kenosha, Wis. In the years that followed, it merged with four more Wisconsin credit unions – Ladish Community Credit Union, First Credit Union, Southshore Credit Union and Kenosha Postal Employees Credit Union. It now has four Wisconsin locations: Two in Kenosha, one in Oak Creek and one in Milwaukee.
"Our success at finding merger partners has come from our openness about what we are good at and about what we plan to do," Bosiacki said. "We're not a big credit union that just wants to gobble up small ones. We want them to be able to keep some identity, and we have the infrastructure to serve their members well."
The second part of expanding TruStone Financial's footprint has been building new branches. Since 2010, it has built five new locations and moved two in the Minneapolis-St. Paul area and in nearby St. Cloud, Minn. "Our membership is now open to anyone who lives, works, or worships in the Twin Cities, St. Cloud and numerous counties in eastern Wisconsin."
An Expanded Offering
Bosiacki also saw the potential to grow Mortgage Lending Services, LLC, TruStone Financial's mortgage subsidiary. Bosiacki's first change was to ensure all branch locations had mortgage loan officers. Then, he hired a seasoned mortgage veteran to hire operational staff and execute his vision for the mortgage CUSO. Today, Mortgage Lending Services employs more than 60 people – up from nine employees in 2010. The group originates more than $20 million in home loans every month. "The success of the mortgage subsidiary helps us build resources to spend on infrastructure, brick and mortar, and serving our membership," he said.
Bosiacki also led TruStone Financial to grow its investment in the community through commercial lending. "When I started, our commercial lending was largely limited to buying participation interests in loans which had been originated by other financial institutions. We saw an opportunity to originate commercial loans in-house. We hired new staff and were selective in what markets we entered," he said.
Using the commercial underwriting services of CU Companies, TruStone Financial has controlled risk and satisfied examiners' expectations for risk management in commercial lending. "With the proper controls in place, we've originated more than $295 million in commercial loans since 2010," Bosiacki said.
Trusting One Another
When asked what he thought most contributed to TruStone Financial's growth, Bosiacki pointed to the organization's culture.
"I told staff in our first staff meeting in 2010 that together we would take the board's vision and build a bigger and stronger credit union. Today, we are one of the Midwest's largest full-service credit unions. More importantly, we are well positioned to continue our growth.
"One person can't build something like that," he concluded, "We had to create a team that is unified around one vision: Building a credit union that both members and employees can be proud of."