In many people's minds, a large-scale natural disaster is something that's observed from afar, most likely on TV or online. It's something they believe won't ever happen to them and can't fathom the true reality of, neither practically nor emotionally.
For credit union professionals in the Houston area who lived with this mentality, everything changed a couple of weeks ago.
On Sunday, Aug. 27, as Hurricane Harvey began pounding the Gulf Coast of Texas, the Cornerstone Credit Union League reported 20 credit unions had closed. By Friday of that week, that number had risen to 65. Some credit union branches operated on generator power and many employees worked remotely to post member transactions, although power outages often interrupted their efforts. ATMs in the area that flooded may need to be replaced, and some call centers were forced to shut down. Executives also voiced concerns about the safety of credit union employees who trekked through flooded streets to get to work.
And for those connected to the CU industry who suffered damage to their homes or were displaced altogether, the effects of Harvey went beyond inconvenient and frustrating to heartbreaking.
Harvey served as a reminder to all credit unions that they better have a response plan in place before a disaster strikes. This includes a plan for continuing operations in case of a physical shutdown, as well as mitigating fraud. In the worst-case scenario, a major natural disaster can financially devastate a credit union – after Hurricane Katrina, for example, around 10,000 members of ASI FCU in Harahan, La., took advantage of the credit union's decision to raise its ATM limits by overdrawing their accounts by nearly $4 million.
To avoid falling prey to fraudsters during a natural disaster, experts offered three tips for credit unions in our Aug. 30 article, "3 Ways to Mitigate Fraud After a Natural Disaster":
1) Move your systems into the cloud so they can be run offsite.
2) Develop decision-making systems ahead of time that help determine what accommodations to make and for whom.
3) Offer accommodations for members on a case-by-case basis, not across the board, to keep the focus on the people who need help.
Also vital to disaster preparation is having a crisis communications plan in place. In his Aug. 31 opinion article, "Texas-Sized Crisis: 7 Steps to Communicating During a Disaster," LTPR President Casey Boggs recommended frequent communication through verbal, digital, social and media channels. His communications strategy addresses the who – prioritizing internal audiences before external audiences; the when – communicating within the first 24 to 48 hours of a disaster and at least three times a day; the what – providing ongoing updates on how your credit union has been affected by the disaster and easing member concerns; the who from – identifying a credit union spokesperson; the where – communicating with audiences through multiple channels; and the why – recognizing that timely communication shows strength and creates assurance. Effective communication is just as important as the actions a credit union takes during a disaster, because the last thing members want in an emergency is to be left wondering how they can access their money.
The Harvey disaster also served as a reminder that the credit union industry's "people helping people" philosophy is alive, well and being put into action. Credit unions came through for their members and communities in the Houston area in two key ways: By making financial services-related accommodations and going above and beyond in their charitable giving efforts.
Some of the practical efforts credit unions made to help members affected by Harvey included making loans with special terms and looser underwriting standards, waiving late fees and out-of-network ATM fees, allowing members to delay their loan payments, making auto loans with reduced rates and deferred payments to members who lost their vehicles, opening or increasing lines of credit to make advances to members short on cash, and working with the National Credit Union Foundation to offer small grants to members in need. The Cornerstone Foundation also stepped up by inviting credit unions to apply for their own grants.
After Harvey hit, the National Credit Union Foundation opened the charitable giving floodgates by activating CUAid.coop, which allows credit union supporters to make donations online. And at CU Times last week, our inboxes were flooded with news of individual donations from industry players big and small. These included: $50,000 from CUNA, $10,000 from the League of Southeastern Credit Unions, $25,000 from Langley FCU, $50,000 from Chartway FCU, 1,000 cases of water from Truliant FCU, $10,000 from CO-OP Financial Services, $50,000 from CUNA Mutual Group, $50,000 from PenFed, $50,000 from Catalyst Corporate FCU, $1,000 from CU Appraisal Services, $25,000 from CU Direct, $10,000 from IBM Southeast Employees' CU and $25,000 from Space Coast CU.
Executives from credit unions that announced donations emphasized their commitment to the "people helping people" philosophy while recognizing the severity of the disaster and vowing to continue offering help as the road to recovery begins.
"People helping people is a core principle of credit unions, and we felt compelled to contribute to the hurricane relief efforts. It is the right thing to do," Space Coast CU President/CEO Timothy M. Antonition said in a news release. "We are attempting to contact our members in the affected region to determine what assistance they may need. It is going to take a long time to recover from Harvey's damage."
Catalyst Corporate President/CEO Kathy Garner echoed that sentiment, stating, "Our hearts go out to credit union employees, their families, credit union volunteers and members in the area who have experienced such devastation. We know their needs are great and from everything we've heard, will continue to grow. We will monitor the situation through the next few days, keeping an eye on credit unions in our neighboring states."
When disaster strikes, credit unions must continue doing what they do best – stepping up to the plate for their communities by putting their brains to work (coming up with creative solutions for members in financial pickles) and opening up their hearts (expressing their support for victims and making charitable donations to those in need).
Want to do your part to keep the credit union spirit alive? Team up with your colleagues to round up supplies to send to Harvey victims, or visit CUAid.coop to make a monetary donation.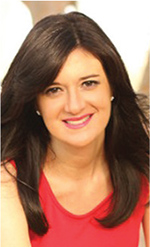 Natasha Chilingerian is Managing Editor at the Credit Union Times. She can be reached at nchilingerian@cutimes.com.