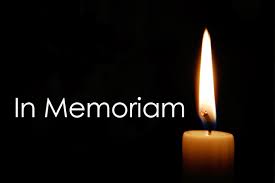 Hubert H. Hoosman Jr., the retired president/CEO of the Vantage Credit Union in Bridgeton, Mo., and cofounder of the African American Credit Union Coalition, died in a head-on collision in St. Louis County Monday, according to local police and media reports.
He was 60.
"His passion for credit unions was unparalleled," said Timothy L. Anderson, board chair of the AACUC and president/CEO of the $37 million Government Printing Office FCU in Washington, D.C. " We will always remember his work in the credit union industry, but more importantly, his work as a servant to all. The entire credit union community lost a titan Monday morning."
In 2013, the National Credit Union Foundation presented Hoosman with the Herb Wegner Memorial Award that recognized his work in the lower income community of East St. Louis, where he had been born.
In addition to building a full service Vantage Credit Union branch in the predominantly underserved city of East St. Louis, he led numerous initiatives by partnering with East St. Louis High School and University of Missouri officials to provide internships and job opportunities for students. Some of them pursued credit union careers.
Hoosman was hired at Vantage CU, then the Educational Employees Credit Union, as a teller more than three decades ago. He worked his way up through the ranks and became the credit union's CEO in 1994. Under his leadership, Vantage CU grew from $203 million in assets and 38,662 members to $705 million in assets and 101,710 members when he retired in 2013.
He is survived by his wife, Andreal Hoosman and their five children.
Hoosman's visitation service will be held Sunday, July 9, from 4 p.m. to 7 p.m. at the Austin Layne Funeral Home in Normandy. Funeral services will be held 11 a.m. Monday at the Union Memorial Methodist Church in St. Louis.