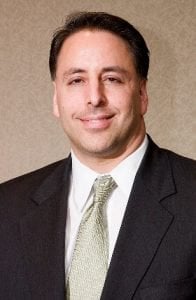 Andrew C. Grimm will become the new president/CEO of the Apple Federal Credit Union in Fairfax, Va. on July 1, the board of directors said in a prepared statement Tuesday.
He will succeed current President/CEO Larry Kelly who retires at the end of this month.
When Kelly became CEO in 1995, Apple FCU managed $230 million in assets and served 41,000 members. Since then, the credit union has grown to $2.3 billion in assets and nearly 190,000 in members under Kelly's leadership.
Kelly hired Grimm in 1995 as the credit union's first strategic planning manager.
In 1999, he was promoted to vice president of finance and in 2004 was named chief operating officer. Grimm oversaw strategic initiatives such the expansion of the credit union's branch network, technology projects and mergers.