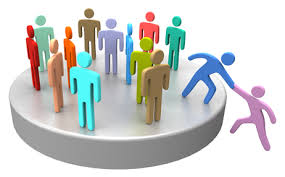 The NCUA is asking a federal judge to reject the American Bankers Association challenge to the agency's recent field of membership rules, contending that the new regulations do not violate federal law.
Congress gave the agency discretion in defining fields of membership, the NCUA said.
"Congress did not define 'local community' or 'rural district,' and the statute imposes no size or population limit on those terms," the NCUA said, in asking U.S. District Judge Ketanji Brown Jackson to reject the ABA's request for a summary judgement and to grant a similar judgement to the NCUA. "Rather, Congress directed NCUA to prescribe, by regulation, a definition for the term well-defined local community, neighborhood, or rural district."
In October, the NCUA board approved the rules, which board members said would provide credit unions with more flexibility to determine their fields of membership. Then-board Chairman Rick Metsger said the rules would make it easier for people to gain access to affordable financial services.
However, the ABA contends that the rules went too far. Congress, the association argues, restricted community credit union membership to well-defined local areas.
Not so, said the NCUA.
"In promulgating the Rule, NCUA thoroughly explained its reasoning, and steered a middle course between the views of the banking industry (which urged tighter restrictions) and those of credit unions (which favored looser limits)," the agency said.
And the agency concluded, "The Final Rule is a permissible, reasonable construction of the statutory terms and is not arbitrary or capricious."