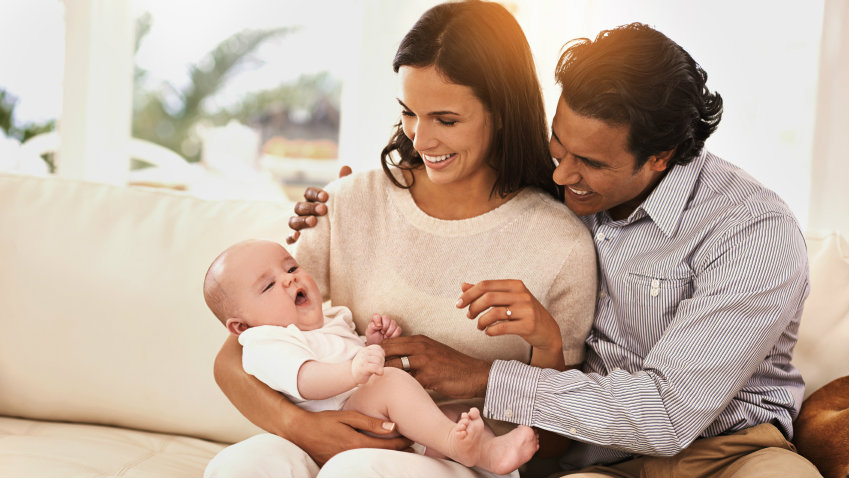 It's not perfect by any means, but the paid family leave proposal included in the proposed Trump budget would actually take a baby step in the right direction — especially compared with Trump's original thoughts on maternity leave.
The Washington Post reports the new version is just that — family leave — covering both mothers and fathers, and first daughter Ivanka is expected to weigh in on getting the program into existence.
While there are still plenty of hiccups in the plan — the states will have to manage it, for instance, and it provides just six weeks of paid leave after the birth or adoption of a child — it has actually come a long way from Trump's original proposal, which was restricted to biological mothers — married biological mothers — and was more like something one might expect in the 1960s than at any time in the 21st century.
Still, that's not to say this new proposal will emerge from the Congressional budget process unscathed, particularly since it's one of the few expensive items that's not related to military or defense — and since House Speaker Paul D. Ryan has voted against previous paid leave proposals.
The notion of paid family leave isn't at all popular with Republicans or with business owners, either, although the U.S. is one of three — count them, three — countries listed in a 2014 International Labour Organization study of countries and territories without family leave policies.
While the ILO found that 185 countries and territories had parental leave policies, Papua New Guinea had none at all for mothers or fathers, and two countries do not require employers to provide paid time off for new parents: the South African country of Lesotho and (insert drum roll) the United States of America.
And most places that have policies in place far outdo the paltry six weeks offered in the proposed new policy: 12 weeks, 14 weeks, 24 weeks (all these paid for, mind you) of maternity leave, coupled with varying periods of paid, or at least partially paid, paternity leave.
Currently while Americans are guaranteed up to 12 weeks of leave, as long as they've worked at least a year at a company with 50 or more employees, that leave is unpaid.