Whether it's cause or effect is up to debate, but credit unions that do mobile banking are doing better than their peers that still don't. That's clear from a look at year-end 2016 data available from analyzing the 5300 Call Reports of the nearly 6,000 credit unions that answer each year to the NCUA.
Of those 5,912 credit unions, 3,240, or 54.8%, report offering mobile banking. The other 2,672 don't, but they only represent 6.3% of total industry assets, so obviously they skew small. But not all of them.
There were 13 credit unions of more than a billion dollars in assets that don't offer banking by smartphone. However, only 386 of the 2,482 credit unions of $20 million or less in assets – a mere 15.53% – told the regulator that they offer mobile banking.
Go up just one tier – to the $20 million to $50 million group – and we find that 702 out of 1,096 credit unions have the service. That's 64.05%. The percentages jump after that, to 98.31% – 232 out of 236 – for the credit unions of $500 million to $1 billion in assets as of Q4 2016.
Again, correlation isn't always causation, but it's interesting to note that the average ROA for mobile banking credit unions at year's end was 0.8%, compared with 0.25% for the non-mobile bankers.
Also worth noting: The four outliers in the $500 million to $1 billion group had an average ROA of -1.65%, and the $13 billion credit unions in that non-mobile group averaged 0.37%. That compares with 0.67% and 0.37%, respectively, for the mobile banking credit unions in those asset classes, and here it should be noted that unique circumstances are drivers in such small samples. For instance, there are taxi medallion lenders in those groups of non-mobile bankers, and their financial travails in the age of Uber and Lyft have been well documented.
However, there are some larger sample sizes that do show profitability and mobile banking have some relationship going on here. Look again at the smallest credit unions. Those 386 mobile bankers in the under-$20 million group had an average ROA of 0.22% in 2016.
That's not earth-shaking, of course, but it's much better than the 0.09% of its non-mobile kin, and that's among the credit unions often considered the most vulnerable to extinction. Those that invest in the services today's members demand do seem to be doing a bit better.
Some other interesting finds are among key engagement metrics. Take, for example, average member relationship. Add up all those loans and shares and divide by number of members and you'll come up with $14,362 for non-mobile banking credit unions versus $17,796 for mobile bankers, a difference of 25%.
There are some even more dramatic differences. Member growth at mobile banking credit unions in 2016 was eight times that of credit unions that don't offer mobile banking. Loan growth and asset growth were both more than double.
One of our favorite measures of efficiency is "$ Revenue per $ Salary & Benefits." That means how much income a credit union gets per dollar spent on staff. As of Q4 0216 that was $2.88 per dollar spent by non-mobile banking credit unions versus $3.02 for those that do offer mobile banking, a difference of about 5%. On the other hand, the non-mobile group had fewer members per employees, indicating perhaps that credit unions that do offer mobile banking are investing more in people and technology.
The delinquency rate at mobile banking credit unions also was 66.4% lower. There could be a lot of interesting explanations for that, but my first guess would be that credit unions that don't offer mobile banking may be serving memberships that are financially struggling as a whole more than credit unions that do offer mobile banking.
These are high-line numbers. There are a lot of ways to slice, dice and evaluate this information and we can take a similar journey through individual mobile products such as remote deposits to see what that reveals. That'll be for another time.
The accompanying graphics give a deeper dive into several of these measures across asset classes. We invite you to take a look and form your own opinions, based on your own experience and strategies, and to reach out to us to share your insight. We'd love to hear what you think.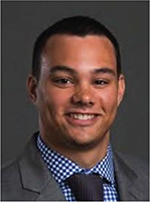 Greg Gonsalves is an Industry Analyst for Callahan & Associates. He can be reached at 202-223-3920, Ext. 236 or ggonsalves@callahan.com.