How many regulators does it take to supervise a financial institution?
No, there's no punchline here (but feel free to come up with one).
Washington can't seem to answer that question.
One? Three? Five?
Those numbers are being kicked around on Capitol Hill, but no one is able to come up with a credible answer.
Let's start with the NCUA. It's supposed to have three board members (yeah, there's been two on board for a while, but that just muddies the water here).
Last year, House Financial Services Chairman Jeb Hensarling's plan to kill Dodd-Frank called for expanding the board to five members.
His latest plan, recently unveiled, returns the number to three. Hensarling has never offered a detailed explanation about why he wanted three or five members.
But the experience of the Federal Maritime Commission might offer a clue. The commission traditionally had three members, but during the last Congress, the number was increased to five.
The main reason cited was the desire to allow two commission members to have a conversation without having to call an official meeting.
Under federal open meetings requirements, two members made up a quorum. That could have meant that water cooler conversations between members were forbidden.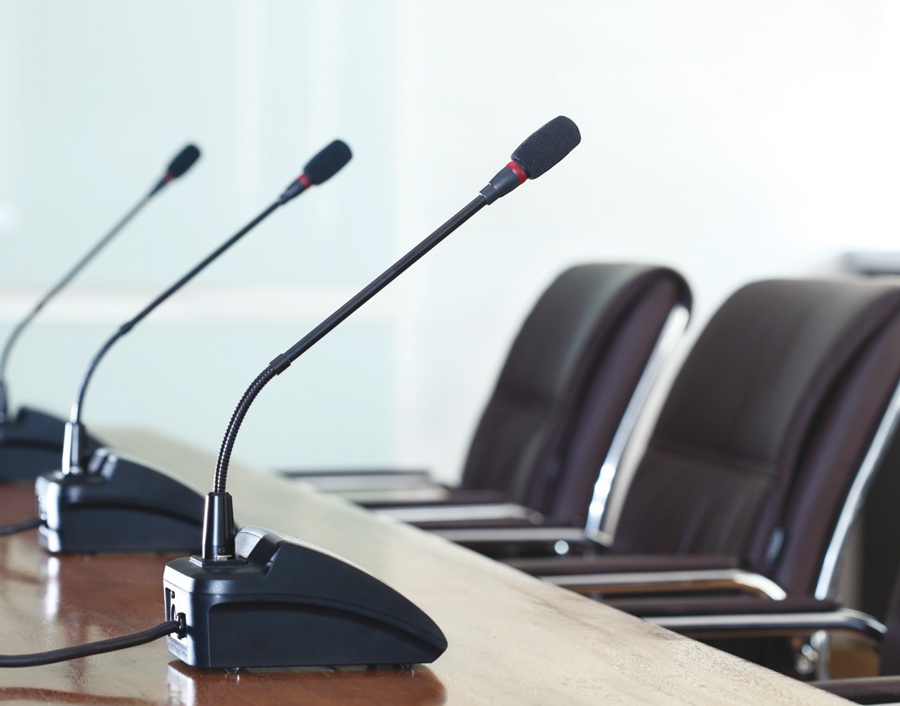 And so, after decades of three members, the commission was expanded to five members.
Of course, last year, there was the possibility of having a single director at the NCUA. Board member J. Mark McWatters was nominated to serve on the Export-Import Bank board, but was never confirmed.
If he had been confirmed, that would have left Rick Metsger as the only board member.
If that had been the case, would Metsger have been prohibited from talking to himself since he formed a quorum of the board?
Since McWatters wasn't confirmed for the Export-Import Bank job, that question never had to be answered.
The three-five debate has divided the credit union community.
NAFCU has cited the increased cost of a five-member commission, since credit unions pay for NCUA operations.
On the other hand, NASCUS favors the expansion, but has called on Hensarling to add language to his bill requiring at least one member of the board to have some state credit union supervisory experience.
From a practical matter, it's been tough getting a full three-member board nominated and confirmed.
Now, onto the CFPB, where a somewhat similar numbers game has unfolded.
In his bill last year, Hensarling proposed transforming leadership of the agency from a single director to a commission.
Credit union trade groups still prefer that plan.
But this year, Hensarling has proposed retaining the single director, with greatly dimished powers.
Here, the reason might be politics rather than good policy.
Hensarling seems content to have his bill pass the House with only Republican votes. Democrats have already condemned the measure.
But Senate Democrats are staunch supporters of the CFPB and could block any final legislation that neuters the agency.
And so, there's been speculation that Hensarling is holding on to the commission idea as some way to compromise with Senate Democrats.
Of course, at the rate things are developing, all of this may be moot. Hundreds of administration jobs that require Senate confirmation still have not been filled, creating a huge backlog.
As the possibility of a federal government funding lapse swirled around the nation's capital, folks at the CFPB and NCUA didn't have as much to worry about as other federal bureaucrats did.
That's because those agencies don't go through the regular apporiations process. So even if a Continuing Resolution expired, their funding would still be available.
But Hensarling wants to change that as well. He has proposed making the agencies subject to the appropriations process as a way to build more accountability into the system.
If Hensarling succeeds, it may mean that in the future, employees at the CFPB and the NCUA may be biting their fingernails along with other bureaucrats as Congress plays the inevitable game of Chicken with federal funding.
While we're on the topic of the CFPB, Ohio Democrats may help President Trump solve his Richard Cordray problem.
Hensarling and other Republicans are shaking their heads over Trump's failure to fire the CFPB director. They say he has the power to do so at will (although that issue is tied up in federal court).
Even if Trump doesn't want to test that power, they argue that Cordray has done enough bad stuff at the agency that Trump has plenty of evidence to justify firing him.
And administration folks have made it clear that they are no fan of Cordray, whose term doesn't expire until next year.
That's where Ohio Democrats come in.
Cordray may be extremely unpopular among financial folks, but he is popular in his home state, having served as a state legislator, state treasurer and attorney general.
Ohio Gov. John Kasich is term limited and cannot seek another term in 2018. And so there has been a great deal of speculation that Cordray may be convinced to go back home and seek the Democratic nomination for governor.
There are already several Democratic candidates, but one well-known Buckeye, Rep. Tim Ryan, has ruled out a bid.
Cordray hasn't signaled one way or another yet.
Someone is taking him seriously. They have established a website – cordray2018.com. It even calls itself Cordray for Ohio.
The only problem is when you visit it, you find a website that screams:
"Reform the CFPB and STOP Richard Cordray." And it refers to Cordray as "Bad Richard" and "Richie Rich."
Cordray may be content to stay in D.C. after all.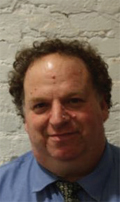 David Baumann is a Correspondent-at-Large for CU Times. He can be reached at dbaumann@cutimes.com.