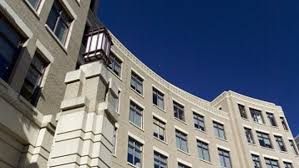 The NCUA announced Thursday that its four permanent funds received unmodified, or "clean," audit opinions for 2016, according to audited financial statements released by the Office of the Inspector General.
According to a statement from NCUA, the financial statements, audited by the independent auditor KPMG LLP, cover the National Credit Union Share Insurance Fund, the agency's Operating Fund, the Central Liquidity Facility and the Community Development Revolving Loan Fund.
"I appreciate the work NCUA staff performs to manage the agency's permanent funds in a prudent manner," Acting NCUA Board Chairman J. Mark McWatters said in a written statement. "Annual audit reports have reinforced the confidence in that management, and NCUA will continue to make complete financial reports available as part of our ongoing commitment to transparency."
The Share Insurance Fund held more than $12.8 billion in total assets as of Dec. 31, 2016. The Share Insurance Fund protects member deposits up to $250,000 for more than 106 million consumers at more than 5,700 federally insured credit unions.
KPMG LLP completed the audits of all four permanent funds. KPMG expects to complete its audit on the 2016 financial statements for the Temporary Corporate Credit Union Stabilization Fund by Feb. 28. The Stabilizataion Fund earned a clean opinion for its 2015 audit.
The complete financial reports are available online here.