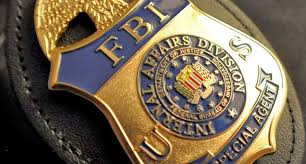 A new FBI app may help you catch a bank robber.
The federal law enforcement agency released a smartphone app last month that features bank robbery investigations that involve the most violent and most prolific serial offenders who often cross jurisdictions.
The FBI said public assistance plays a crucial role in helping investigators get these dangerous criminals off the streets.
BankRobbers.fbi.gov, a free app on Google Play or Apple's app store, allows users to sort bank robberies by dates, the category they fall under, (i.e., armed serial bank robber), the FBI field office investigating the robberies and the state where the robberies occurred.
Users also can view surveillance photos, maps that show where the bank robberies occurred in their area and read the physical description of the suspects and other details about the robbery.
A push notification option alerts users to when a bank robbery takes place near their location.
What's more, the app provides access to a tips page so users can report information about the robberies or suspects to the FBI.
In 2015, more than 4,000 robberies were committed at credit unions, commercial banks, saving and loans banks and armored carrier companies, according to the FBI.
While "demand notes" were used by robbers 2,416 times, firearms were used 877 times, the threat of weapons was used 1,764 times and the use or the threatened use of explosive devices was used by robbers 108 times, the FBI reported.