On a recent visit to Portland, Ore. – the hometown I moved away from 10 years ago – I stood in awe when I visited the spacious, newly-purchased homes belonging to several friends from high school and college. How can they afford this? We're around the same age and at similar points in our careers. My version of adulting was when I bought a new couch and signed up for a new credit card last month. I feel so behind!
I quieted my jealous thoughts by reminding myself that adulting means different things in different parts of the country. You can get a gorgeous, six-bedroom home for half a million dollars in a suburb of Portland, but in many 'hoods of Los Angeles, the city I've called home for five years, that might get you a two-bedroom condo. Comparing my life milestones to theirs is like picking the advanced ski trail while they cruise down the beginners' lane and expecting to reach the finish line at the same time.
It's a little unfair that for those who choose to live in a big city like Los Angeles, San Francisco or New York, achieving the dream of homeownership comes at a much higher price. But sacrifice is an evitable part of choosing where to live, right?
Pick a hip neighborhood in a big city, and you'll enjoy all the benefits of the local food, nightlife, culture and job opportunities but likely put off things like having kids or buying a home. Choose a more rural area, and you'll achieve those life goals more easily but miss out on the lifestyle perks only big cities can offer.
For some thriving metropolis-dwellers, renting for life is the only option. In my gem of a rent-controlled West Hollywood building, for example, some residents have stayed put for 20 to 30 years.
The cost of living in certain big cities has become outrageous, perhaps most notably in the San Francisco Bay Area. A CNBC article from May of this year noted that in order to live comfortably in San Francisco (meaning occupying a two-bedroom apartment), you'll need a salary of $216,219, according to a Smart Asset study. The average rent for a one-bedroom apartment in San Fran, the article said, citing Rent Jungle, is $3,100. Ouch!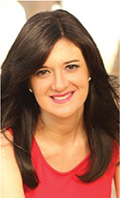 Buying is another story. In a February article, writers from The Oregonian revealed a home in San Francisco's Lower Pacific Heights neighborhood, featured in the 1990s classic Full House, is now worth $3.1 million. Therefore, there's no way the show's characters could have purchased the home – as they were shown to in this year's Netflix revival – in real life (sorry, Tanner family).
Taking it a step further, a Reddit user comically declared in a post that it would be cheaper to live in Las Vegas and commute to San Francisco by plane – assuming a four-day workweek is allowed – than to live in the wallet-busting city itself. "It would cost you $2,408 a month to live in and commute from Las Vegas, meaning a savings of $715 a month (and double the apartment space) compared to living in San Francisco," user yourslice wrote.
The user continued, "The cost of living in San Francisco is also strikingly higher … for my calculations, I factored in $409 in savings per month bringing you a grand total of $1,124 per month or $13,488 per year to play around with in the Live Entertainment Capital of the World." No word on what a potential new gambling habit might cost.
What are those who seek a big-city lifestyle, but don't want to squash their American dream of homeownership to do? Is there any way credit unions can help? There is. Other than persuading these folks to move somewhere more affordable, they can give them the best deal possible on a mortgage and teach them money management skills that will lead to fulfilled goals. Here are a few places to start:
Offer a broad range of low-cost mortgage products and build relationships with mortgage brokers. According to the Filene Research Institute report, "Wallet Allocation: First Mortgages," three of the top factors borrowers cited for choosing a financial institution for a first mortgage were a low interest rate, the fact that the mortgage best met their needs (FHA loan, VA loan, jumbo loan, etc.) and the fact that their mortgage broker recommended the institution.
Ensure the mortgage loan process is painless. In the CU Times article "Make the Mortgage Loan Experience Smooth as Wine," Filene Chief Impact Officer Tansley Stearns vented frustrations over her own mortgage loan customer service experience and suggested credit unions ease the process by offering lots of help options, making the process transparent and setting expectations for members, for example.
Show members how to stretch their dollars. In another Filene report on a pilot project called "It's a Money Thing," researchers recommended credit unions provide clever, creative, easy-to-digest educational content for millennials – a generation filled with first-time homebuyers.
The cost-of-living conundrum also serves as a reminder to credit unions that life goals may vary across the U.S. In Wisconsin, 30 may be the perfect age to buy a home, but in Los Angeles, funding a dream vacation or launching a small business might be a more likely priority for a millennial. Consider what members' unique journeys might be in your field of membership – and do your best to help them financially each step of the way.
Natasha Chilingerian is managing editor of Credit Union Times. She can be reached at nchilingerian@cutimes.com.