The regulatory overhaul being proposed by House Financial Services Chairman Jeb Hensarling (R-Texas) should be considered a starting point for legislation to repeal the Dodd-Frank Act, CUNA President/CEO Jim Nussle told the House panel Tuesday.
"We think this is a good place to start," Nussle said, in the first hearing on Hensarling plan, dubbed the CHOICE Act. He added, "We know this is a work in progress."
In written testimony, Nussle said that CUNA supports much of the legislation, but is still reviewing the massive plan and will inform the panel of the association's objections.
As expected, Nussle said that CUNA supports efforts to create a path for well-capitalized credit unions to be exempt from capital or liquidity requirements.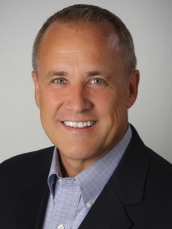 The legislation would provide regulatory relief for banks and credit unions meeting an asset level of 10%. Nussle said that about 65% of credit unions would be eligible for that regulatory relief.
Nussle said that credit unions already are trying to meet an asset level of 10%, adding that regulators have a tendency to look more favorably during examinations of those credit unions.
He said that credit unions are being crushed by regulations and don't understand why Washington cannot deal with the problem.
The legislation also contains provisions to require regulators to tailor rules based on the size of the institution and makes significant changes to the CFPB—converting it to a commission.
"It's time for a new paradigm in banking and capital markets," Hensarling said, at the start of the hearing.
The capital standard would have little impact on credit unions, since few will have to raise capital, Hensarling said. "Community banks and credit unions will have to raise little or no additional capital, "he said.
However, Financial Services Ranking Democrat Maxine Waters of California bluntly denounced the plan, labeling it the Wrong CHOICE Act.
"It recycles every bad idea this committee has created and adds some bad ideas on top," she said.
Adam Levitin, a law professor at the Georgetown University Law Center, said in written testimony that the proposal opens the door to regulatory relief for the largest banks in the country. He said the legislation is a prescription for another financial crisis
"The CHOICE Act is nothing more than giant giveaway to the biggest banks and to outright fraudsters," he concluded.
But the chairman of the Texas Bankers Association said the number of FDIC-insured banks has dropped 24% since just before Dodd-Frank was enacted. Jim Purcell, chairman of the State National Bank of Big Spring said the pendulum of regulation has shifted and now amounts to "compliance over-reach."
The Hensarling plan is unlikely to become law this year, because the House will be leaving at the end of this week and will not reconvene until after Labor Day. Then it will be in for a short period of time before the election.
Committee member Rep. Gregory Meeks (D-N.Y.) lamented the inability of Congress to provide some regulatory relief for financial institutions.
"I am disappointed that we are so divided that we are going to do nothing at all," he said.
Hensarling recognized Nussle's service as an eight-term Republican member of the House and chairman of the Budget Committee.
"We'll find out how much he enjoys being on the other side of the table," Hensarling joked.