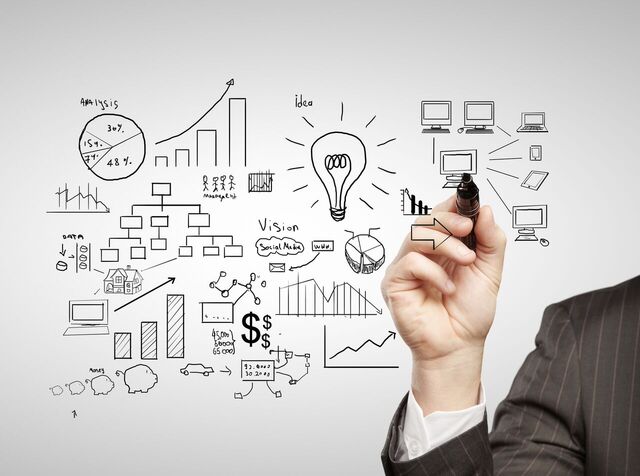 A core system change requires preparation, execution and follow-up. And when it converted to D+H's PhoenixEFE Core platform, the $1.3 billion Dupaco Community Credit Union became familiar with the importance of all three.
Not only did the Dubuque, Iowa-based Dupaco implement the PhoenixEFE Core, it also assisted with the system's development and design for credit unions.
PhoenixEFE Core is a real-time, integrated enterprise platform designed for commercially-focused credit unions. The system provides real-time transaction processing and an account-servicing engine. It also integrates applications through a service-oriented architecture, includes a universal loan and deposit servicing, and offers an integrated general ledger.
So how should a credit union decide on a new core system, according to Dupaco?
"The first step is defining a need," D+H Senior Solutions Marketing Manager, Enterprise Solutions Stan Cowan said. "What does the core system do today and what would you like it to do better? What can it not do that the credit union wants it to do? It's a great time to take a step back and look at existing processes and ask those difficult 'Why do we do it this way?' questions."
Dupaco began looking for a new core in 2005, Chief Information Officer Steve Ervolino explained. It spent the next several years looking for the right replacement system, one that would support its heavy involvement in commercial business – primarily real estate and business services.
After narrowing the field to three choices, the credit union selected PhoenixEFE. At the time, Harland Financial Solutions was adding functionality its Phoenix core system for community banks platform so it could also service credit unions (D+H acquired Harland Financial Solutions in 2013). The company invited Dupaco to take part in the credit union development piece of PhoenixEFE.
Cowan noted there are many elements involved in personalizing the core conversion experience, including business and connectivity requirements, interface/integration planning, building the server environment, training, final configuration and audit, mock conversion testing, onsite client support, and ongoing, post-conversion client support.
Ervolino identified some key elements for credit unions considering a core system overhaul, beginning with the creation of a core conversion team.
He recommended credit unions identify experts in every area – deposits, loans, membership, financial services, collections, accounting, back-office and card processing – and ask them to commit time early in the project.
"It is critical that the people who know everything about the credit union inside and out are all on the same page and working on the project," Ervolino said. "No one person can know everything."
Cowan agreed, stating, "As anyone who has been through a core conversion will tell you, all functional areas within the credit union are touched and should be involved. Involving representatives from all functions becomes critical. It leaves no stone unturned."
Another key step involved data cleansing. Over time, core systems, due to lack of training or inattention to detail, can sometimes get messy.
"The more data you can clean up ahead of time on your existing core system, the cleaner the conversion process will be at the end," Ervolino said.
The Dupaco chief information officer also suggested looking at all the applications used by the credit union, not just the core. These include the loan origination, deposit origination, online banking, telephone banking and credit systems.
"[These are] all of the different ancillary things that interact with the core but aren't necessarily part of the core," Ervolino said.
During its conversion process, Dupaco identified supplementary systems that required third-party solutions. The credit union added Jwaala's online banking solution, D+H's DepositPro for deposit origination and Velocity from Fiserv, an open architecture loan origination system.
Ervolino suggested converting those types of solutions early.
"If you have the opportunity to convert some of those prior to the core system conversion, it can really help that initial shock to the staff and to the membership," he said.
Dupaco, for example, converted its online banking and consumer loan origination systems over a year before the core conversion.
"That got all the training and learning, and membership calls, out of the way before the core conversion," Ervolino said.
Cowan said throughout the conversion process, D+H focused on these strategic client deliverables:
An onsite, strategic business review to gain mutual understanding of the client's needs;

Continuous process excellence through the utilization of one program manager to coordinate all touch points with best practices and processes; and

A solutions diagram that visually represented D+H, third-party and vendor interfaces for a unified integration.
"The overall goal at D+H is for our clients to experience a consistent approach to software implementations when initiating, planning, executing and concluding their projects," Cowan said.
Thorough training is also critical to core conversion success.
"It will take months, it will take thousands of man hours, but it is critical," Ervolino said. "You have to make sure your staff is very comfortable with the system itself before the day you go live, otherwise you will just overwhelm everyone."
By the time user training starts, many rounds of data verification involving all aspects of functionality will have occurred, Cowan added.
"One important element of training involves using the credit union's actual data for beta testing," he said. "User acceptance training literally walks the credit union through every aspect of how the system is used every day, including end of month, quarter and year reporting."
Dupaco set up an in-house lab that could train 16 people at a time. The credit union created a spreadsheet with employees' names, job functions and training requirements. It then assigned people to those courses and mapped out an education plan to span about two and a half months.
Dupaco's transition involved extra steps because of its involvement in the PhoenixEFE Core development project.
"We did a lot of design meetings and user acceptance testing, types of things you wouldn't do in a normal conversion," Ervolino recalled.
This included working directly with the D+H development team to design functionality specific to credit unions. Functionality related to things like relationship pricing and HELOCs was different from what PhoenixEFE developers had seen before.
"There were close to 300 different development projects that we were part of during those initial years before we went live," Ervolino said. "A typical conversion is not going to involve that, it is going to involve looking at your data, looking at your third parties and training your staff."
Dupaco's core conversion effort did not end when the credit union went live with PhoenixEFE some five years ago. Since then, the credit union has done a lot of internal workflow development.
"Because of the open architecture, it's been very easy to integrate member data into customer applications we've written ourselves," Ervolino said.
Easy access to the core has also allowed the credit union to enhance its online banking and add CreditQuest, a D+H product.
Phoenix's flexible interest rate and payment plan schedules enabled Dupaco to do some creative things with commercial loans that it was unable to do on its previous platform.
"There was a lot a manual work involved in anything like irregular payments or multiple interest schedules," Ervolino said, adding that now, Phoenix automates all of that.
Ensuring the credit union continues to follow core system best practices post-conversion is also important. Post-conversion, Dupaco pared down its conversion team, and the remaining members functioned as an internal help desk for a period of time, assisting frontline staff with issues and questions.
The credit union continues to house a group of experts who review new core releases and enhancements, test those releases and determine whether any new functionality fits into Dupaco's operations.
"A lot of technology sometimes gets a lot of attention at the beginning and then people stop looking at it as time goes on," Ervolino explained.
Ervolino also suggested credit unions interact with their credit union peers post-conversion to share best practices and discuss issues, and maintain a good relationship with their vendor. "Make sure you know what [the vendor] technology roadmap looks like," he said. "[See] what functionality is coming and communicate back what features you need that don't exist today."