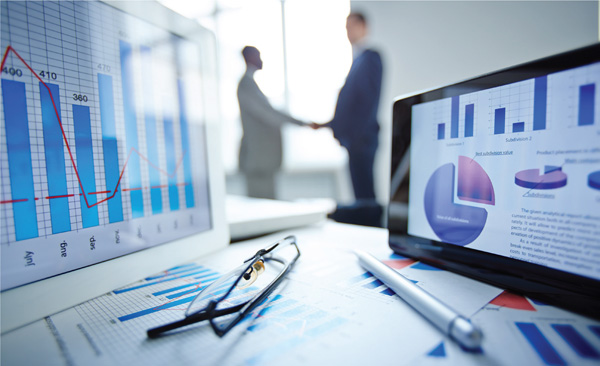 Converting to a new core system is a credit union's biggest technology decision and one of the most stressful tasks it can take on. But one credit union discovered a carefully laid out roadmap helped ensure a smooth transition.
The $492 million, East Moline, Ill.-based Vibrant Credit Union, formerly DHCU of Moline, Ill., completed its conversion to the Brookfield, Wis.-based Fiserv's DNA account processing platform in early March. It offered insight into its pre-implementation strategic initiatives and how they led to a successful conversion.
The credit union began its core conversion process in 2011.
"It took us about a year to go through the full search," Matt McCombs, president/CEO for Vibrant, said.
The credit union did its due diligence by requesting sales presentations from its existing provider along with two outside vendors. Vibrant also spent time seeking feedback from other credit unions that recently completed a conversion.
"The conversion is not about the technology, it is about finding a partner in the process that is going to be there with you in every stage of the business, care about the business as much as you, and allow you the ability to live your business model to the full extent," McCombs said.
Vibrant signed with Fiserv in December 2014. A month later, the credit union assembled nine individuals from different business units onto a core execution team and moved the group into a leased building offsite. The execution team spent the first three to four months of the conversion process reviewing and scrubbing existing data.
"It allowed us to have a really clean set of data to work with right off the bat," McCombs explained.
Vibrant recommended credit unions create a concrete plan before launching a conversion. In Vibrant's case, the credit union began working directly with Fiserv on business processes and a conversion roadmap three to four months into the process.
"The Vibrant Credit Union team is passionate about serving the evolving needs of members, and with Fiserv they have a partner with the technology, support and strategic vision to help them deliver unique member experiences at the speed of life," Mark Sievewright, president, Credit Union Solutions, Fiserv, said. "Our experienced and expert team provided a smooth and timely implementation for Vibrant.
McCombs noted, "One of the beauties of core systems today is that it has a significant amount of flexibility and functionality of what you want to do and how you want to build that."
He added the organization wanted to ensure it wouldn't layer old, poor processes onto a new system.
"We looked for the most efficient way to run this process going forward," McCombs said.
For example, Vibrant decided on process flow for functions such as account and loan origination, and ACH.
Next on the pre-conversion schedule was data testing, running mini-conversions and actually transferring data over to the new system. McCombs recalled that while collecting pre-conversion feedback from other credit unions, several said they tried to balance their daily operations with the conversion.
"It just seemed that neither of them went well," he said. "The things that became the hottest fires tended to be what individuals worked on."
Vibrant, which serves 41,000 members, determined it did not want to have to extinguish fires.
"We had 12 to 15 months from when we signed to final conversion and we had a lot of goals we wanted to achieve," McCombs said. "We didn't want to shut down our business."
At the same time, Vibrant was transitioning to a new online and mobile banking provider, and working toward major goals in retail lending, new deposit growth and profitability, so running its daily operations smoothly during the conversion was essential.
"We knew the biggest thing we were going to do in the life of the credit union was convert the core system," McCombs said. "So having those two separate teams, those folks running our daily business and those responsible for conversion, allowed us to do everything in the plan."
A new conversion deal signing triggers activity on Fiserv's end as well.
"Everything we do is about enabling best in class results for our clients," Sievewright said.
Fiserv puts together a multi-disciplined conversion team driven by the technologies the credit union seeks, Sievewright noted. For example, at Vibrant, multiple products were going live at the same time, such as a credit card management system and item processing.
Fiserv's conversion team also helps map out project planning details and timeframes for each element of the process, including the number of mock data runs. The team stays informed via weekly progress reports and helps set up a plan for communicating the credit union's closure and opening dates for members during the conversion process.
Fiserv team members also visit the credit union during the actual conversion.
"We get round the clock updates on how the conversion is progressing," Sievewright added.
Vibrant ran two successful mock conversions – the first in early December 2015 and the second in mid-January. The second mock conversion involved every employee and took place over a weekend; very firm timing was established to test the system, ensure it worked and determine if any additional data needed cleansing.
"If mock conversions go well, it is a really good indicator of how the real thing is going to happen," Sievewright said.
McCombs noted, "The conversion process is truly one of the largest undertakings an organization will ever go through."
Vibrant's full conversion at the end of February 2016 was not as painful as it expected – in fact, McCombs pointed out, it went relatively smoothly.
Along with DNA, Vibrant implemented a number of integrated solutions from Fiserv, including the CRM and Business Intelligence suite, Digital Document, tMagic teller capture, Credit Card Management and other card solutions, Prologue accounting suite, Vantage Risk & Budgeting Manager and item processing. DNA is a fully open system, and DNACreator allows clients such as Vibrant to create their own applications.
"I can't speak highly enough about the Fiserv team, their partnership and their level of commitment during our implementation of the open platform DNA," McCombs said. "They proved they care as much about our business as we do, and that made the entire process a model conversion. With DNA, we've gained agility and flexibility, and can customize the platform in minutes compared to weeks or months with our old system."
The credit union has never viewed the conversion as an endpoint.
"We looked at it as a stepping stone to where we want to go," McCombs added.
The first month following conversion usually entails making sure everything is operational. Soon after its conversion, Vibrant officially utilized one system attribute when it needed to make a rate change to compete with another local financial institution. On its old system, this process would have required nearly 40 hours of IT programming. Not only did the new system not require IT intervention – it allowed Vibrant to make changes on the fly.
Currently, Vibrant is focusing on becoming more efficient and utilizing best practices by bringing in Fiserv's team of business analysts, who are helping the credit union ensure it is utilizing the technology to effectively cross-sell.
Sievewright emphasized Fiserv works hard to put its products in a position to help its customers – team members continuously research marketplace trends around the role of digital engagement.
"People are not thinking about banking or financial services, they are thinking about life," Sievewright said. "[They're thinking about] how to get through the next month, save for the next home or get their kids through college. When we look at what they need to improve their financial lives, which is what credit unions are all about, we're finding there is a really interesting intersection between digital engagement and how consumers are living their lives."
Note: This feature is the first in a series of in-depth looks at credit union core conversion. Stay tuned for the next installment in an upcoming issue.