Wednesday night, I watched one of the best basketball games I've ever seen. What made the game special was that it was Kobe Bryant's last game as a professional. Bryant has been the franchise player for the LA Lakers for 20 years, so the historical significance alone made it special.
However, in his typical style, he didn't just wave to the fans and toss up a few shots. He gave 100% in a record setting, jaw-dropping performance that was among the best of his amazing career.
Bryant scored 60 points, not only the most by a player in his final game, but also the most by any player in a game this season.
His effort also resulted in a come-from-behind win.
This year's 17-65 record was the worst in Lakers franchise history, but you wouldn't know it today in Los Angeles. Bryant jerseys are everywhere and the city is rocking a serious afterglow.
Bryant's performance was also special because he is no longer a lightning quick, high-flying prodigy. He's someone with whom many of us can relate: Old man Kobe.
I don't think he dunked the ball once. He missed free throws because his stiff knees don't bend very well anymore. He was huffing and puffing and straining to stay in the game in the fourth quarter.
He achieved the win and new record through sheer willpower, which is his hallmark.
Love him or hate him, Bryant offers plenty of lessons for business executives.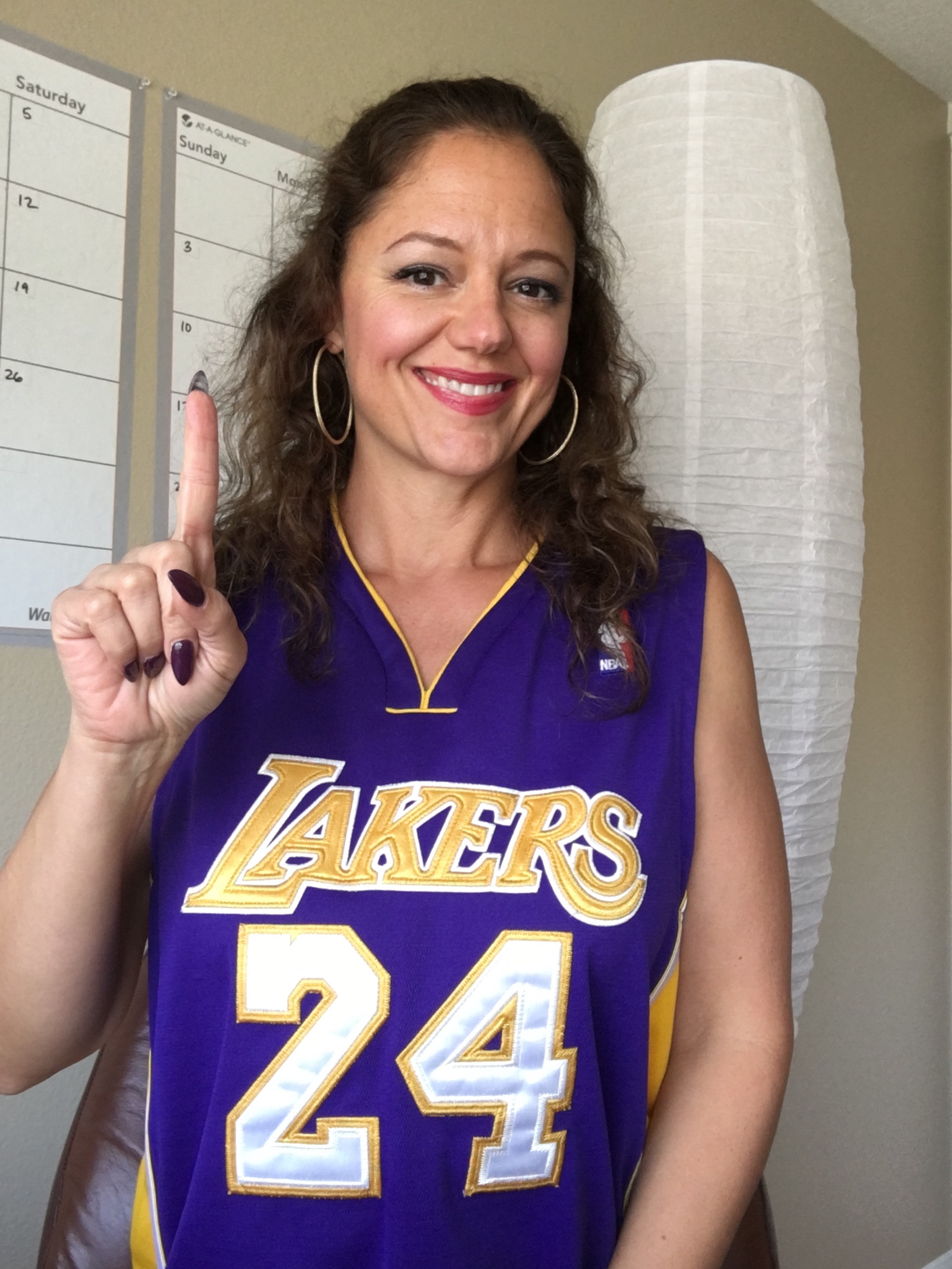 1. Talent means nothing without effort. There's no doubt Bryant is an extremely gifted athlete. However, colleges, high schools and playgrounds across the country and around the world are filled with talented athletes. Bryant's work ethic determined his success. He was the first player to arrive to practice and the last one to leave, and he never, ever gained weight or got out of shape during the off season
Bryant didn't just work hard for the Lakers, either. One year, while preparing for the Olympics, he practiced from 4 a.m. to 11 a.m., refusing to leave the court until he made 800 shots. Fellow Olympic players said they'd often shuffle into the team breakfast at 7 a.m. and find Bryant there, drenched in sweat with ice packs on his knees, because he'd already put in three hours in the gym. And then, he'd join them for the regular team practice.
2. Not everybody will like you. Likeability is important for an entertainer, and professional sports are a form of entertainment. Bryant is very well liked in Los Angeles, but many also consider him to be the NBA's worst villain. In fact, during his last game, Nike poked fun with a new commercial entitled The Conductor, in which Bryant directed a choir of haters, many of them famous faces who have publicly criticized him.
Winning isn't everything, but it's very important, especially if it's your primary job responsibility.
I know plenty of credit union industry executives – and a few regulators – who have as many industry enemies as they do fans. These men and women have succeeded to the benefit of their members and stakeholders, and that's what matters most because that's what they were hired to do.
Too often, the credit union community cares too much about what other people think, and as a result, we miss out on opportunities for success.
3. Be audacious. One of the main reasons people don't like Bryant is because he's so audacious. The nerve of that guy, to always take the game winning shot and shrug off his critics. In fact, Bryant seems to feed off criticism, as if he's driven, in part, by spite.
I'm not a big Lebron James fan for the same reasons people dislike Bryant. The nerve of that guy, arrogantly announcing he would take his talents to Miami, only to return to Cleveland, where fans just a few years prior had burned his jersey. Who does that? Lebron James, that's who. And because he did, the Cavaliers made it to the NBA Finals last year, bringing joy and revenue to a city that needs both: Cleveland's 8.5% unemployment rate is more than 200 basis points above the national average and its job growth is flat.
4. Be loyal. Few professionals spend their entire careers with the same employer, but Bryant spent all 20 years with the Lakers. He is the only NBA player to do so, outlasting John Stockton and Tim Duncan, men better known for their loyalty. Those two played 19 years with the Utah Jazz and San Antonio Spurs, respectively.
Bryant considered leaving the Lakers a few times. He almost joined the Chicago Bulls in 2007. But, he didn't. He referenced this during his post-game speech to fans, saying while he's proud of his Lakers championships, he's more proud of the years he stuck with the team during losing seasons.
5. Follow your dream. Bryant stayed with the Lakers because he grew up a Lakers fan and always dreamed of wearing purple and gold. Not everyone can grow up to play for his or her favorite professional sports team, but without that dream, it's impossible. The dream also fuels hard work, loyalty, audacity and the ability to shrug off criticism, which are crucial for success.