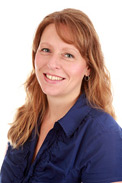 Assumptions can be very dangerous in business as well as in life. You may assume everything is OK when your toddler is quiet in the next room, thinking you know more than you do.
For example, I was asked to talk with some Macedonian credit union leaders about how to work with the media. I've been in journalism for nearly two decades, so I should be able to help them with public relations, right? No biggie.
Then I learned Macedonia has what's been generously termed as a "partly free press" by Freedom House. Some of the media are state owned while others are privately held companies. The media that strive for independence are hamstrung financially, because the government accounts for such a large portion of revenue (1% of the national budget goes to advertising!) and due to sheer competition among the 200 media outlets serving just two million people – one for every 10,000 people. Even CU Times' very specific B2B niche competitive ratio is more than 1:50,000. Outlets that are too independent quickly decline in a country where the unemployment rate has drastically improved in the last couple of years to just below 25%.
But it doesn't stop there. Journalists are kicked out of meetings of parliament without explanation, jailed for writing critically of the government, and, in at least one case, die a suspicious death, which is followed by a ludicrously inept investigation. For Americans, it's the makings of a movie. Needless to say, what might be effective here is not necessarily going to work in Macedonia.
FULM Savings House isn't trying to accomplish anything controversial. FULM hadn't had much luck getting its press releases covered, and its big, new announcement is the addition of mobile banking, something no one yet offers in Macedonia, according to CEO Eleanora Zgonjanin Petrovikj. The credit union has an entire nation to educate, she explained.
The meeting also opened my eyes to my Western assumptions of what it means to be a credit union.
With more than 15,000 members, FULM is one of the big guys, Petrovikj explained. The average member savings amount is around $350. FULM had 221 million MKD in assets as of year-end 2014, the equivalent of about $4 million U.S. dollars, according to the most recent annual report posted on its website. According to the International Journal of Economics and Finance, profitability in the Macedonian banking sector has been declining, in part due to competition. That doesn't sound too different from the U.S., but the country's financial institutions also maintained a 9% loan default rate in 2011, much better than the rest of the region, requiring a 17% capital ratio nationwide. These facts stood in stark contrast to my familiarity with the U.S. credit union market.
You don't have to live in a newly independent nation with a fledgling banking system to experience assumptions about financial situations and goals. I stash a bag of Dove Promises dark chocolate in my nightstand under the assumption, or fact, that if my kids find them they will eat them all in a couple of days. The wrappers have inspirational messages from a brand that positions itself as luxurious. They're innocuous enough, but one of them really gets under my skin: Buy both.
I see Dove as a relatively inexpensive luxury for the middle class. For a few dollars you get a glimpse into the Jones' lifestyle for a few minutes. Telling the average credit union member to "buy both" sends the message that you'll feel this good (on some days, Dove dark chocolate with a glass of wine is a full-on therapy session) if you just cave to consumerism. Don't make spending decisions based upon your actual financial means, but because it makes you feel good. That value assumption of consumer wants versus needs got us into the financial crisis of 2008.
My final rant on assumptions is the phrase vigilante justice. If you don't like the way the government handles things, at least there's a framework and its operations are (nearly all) public. There is a general acceptance of rules of conduct and punishment for breaking the rules because they are just. When people cheer Anonymous for hacking a company or threatening to hack Donald Trump's information on April 1, dangerous assumptions are being made. Anonymous supporters are assuming the group has similar values and interests as their own, but no one even knows who is involved. Ironically, at the same time, people were up in arms about the FBI wanting access to the San Bernardino, Calif., shooters' iPhone, which would give the agency the key to opening all iPhones.
Members wouldn't expect their credit union to hack or maim fraudsters that affect their financial well-being, an activity that is truly illegal. Yet consumers are willing to assume that groups like Anonymous are doing the right things for the right reasons. The reason for government in the sunshine and freedom of the press is that it perpetuates democracy.
Ask yourself: Is your toddler actually finger painting with the contents of his diaper in the next room?