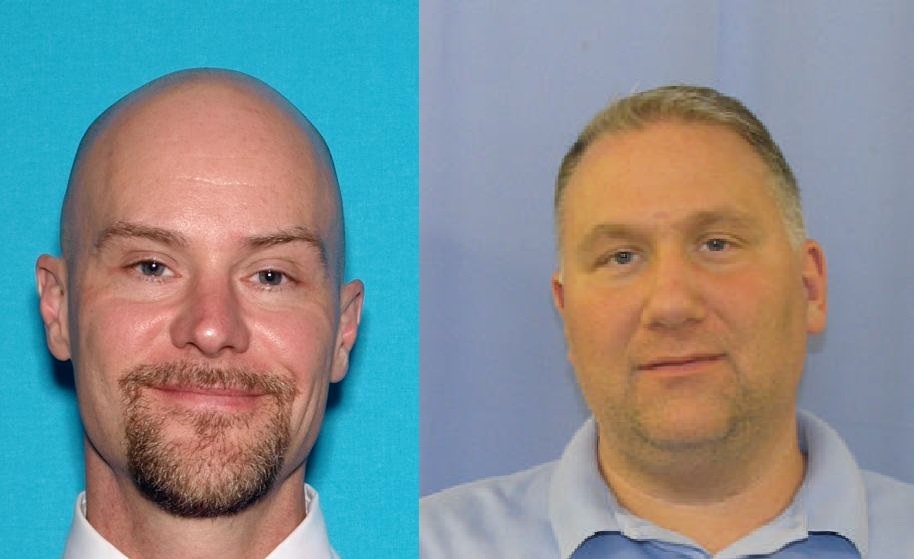 A Maine man admitted he and another man invaded the home of credit union CFO Matthew Yussman, forced him to wear a bomb and rob the $122 million Achieve Financial Credit Union branch.
The crime occurred in New Britain, Conn., approximately one year ago on Feb. 23, 2015.
In a 25-page plea agreement filed Tuesday in U.S. District Court in Knoxville, Tenn., Brian Scott Witham, 45, of Waterville, Maine, admitted he and Michael Anthony Benanti, 43, of Lake Harmony, Pa., targeted Yussman via social media sites Facebook and LinkedIn.
Witham and Benanti also targeted two other credit union employees and a bank employee, as well as their families, via social media sites and surveilled their homes last year.
The men used Go-Pro cameras affixed to trees and shrubs around the home of Mark Zeigler, president/CEO of the $929 million Y-12 Federal Credit Union in Oak Ridge, Tenn., as well as employees of the $106 million Northeast Community Credit Union and SmartBank.
Witham agreed to plead guilty to multiple felony counts involving the armed bank extortion of Achieve Financial CU, the Y-12 FCU in April, the SmartBank in Knoxville in July and the $106 million Northeast Community CU in Elizabethton, Tenn., in October.
Benanti, however, did not make a plea deal with federal prosecutors. In January, he pleaded not guilty to multiple felony counts in the in the armed bank extortion involving Y-12 FCU, SmartBank and Northeast Community CU.
"The public will now know the truth that we have known all along, that Mr. Yussman had no involvement in the attempted robbery and he will be vindicated by having his reputation restored in the court of public opinion," Adam Klimkosksi president/CEO of the $122 million Achieve Financial said.
Yussman did not return a phone and email message Wednesday morning seeking comment. Yussman's lawyer, Richard R. Brown of Hartford, was not immediately available for comment.
Before the case was turned over to the FBI, New Britain police investigators said Yussman failed a lie detector case and stopped cooperating with police. However, Yussman's lawyer dismissed that polygraph test as unreliable because Yussman was traumatized by his experience, according to local media reports.
When the police polygraph results were revealed in March, CU Times reached out to Yussman for his comments via emails and phones calls, which were not returned.
Shortly before midnight on Feb. 22 when Yussman arrived at his Bristol home, Witham and Benanti ran up Yussman's drive way with guns drawn saying, "police, get down!" When the gunmen encountered Yussman's mother, who came out to see what was happening, they told her not to be alarmed because they were the police, according to court documents.
The two men forced Yussman and his mother into the house. Yussman's hands were bound and Benanti allegedly demanded Yussman's mother to hand over her cell phone, which they would use to stay in contact with Yussman during the attempted robbery. The men forced Yussman's mother into her bedroom and bound her to the bed.
Throughout the night, Witham and Benanti taped a bomb on Yussman's body and told him it would detonate at 11 a.m. They also told Yussman that they placed a bomb in his mother's bedroom.
Law enforcement officials later determined the bombs were fake.
At 8:24 a.m., the Bristol Police Department received a 911 call from Klimkoski, who reported he received a call from Yussman who sounded nervous and distressed.
Yussman instructed Klimkoski to vacate employees from the New Britain branch, close it, meet him there to provide the vault combination, and not to call police.
"This is my life," Yussman told Klimkoski in a cell phone call. "Please don't play with it."
After Klimkoski hung up, he called the branch manager to evacuate employees and dialed 911.
According to court documents, Witham and Benanti abandoned their plans and left Yussman's home in a Honda CRV. They drove to upstate New York and set the vehicle on fire.
No funds were stolen from the credit union.
Read new details about the armed bank extortion cases of Achieve Financial CU, Y-12 FCU, SmartBank and the Northeast Community CU in the March 9 edition of the Credit Union Times.