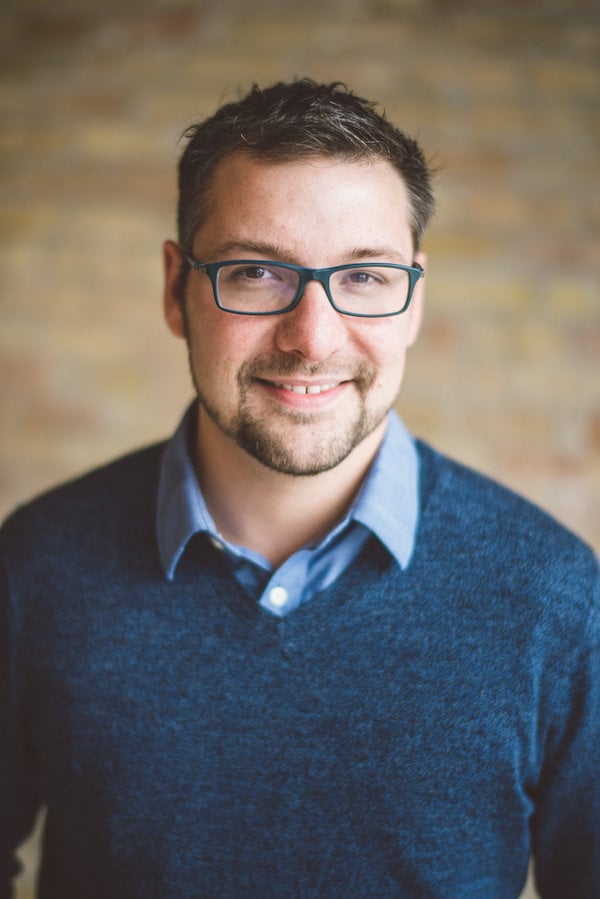 As a child, I recall opening my first checking account. Back then, the path to account opening was linear. Hear a radio ad. Maybe see a billboard or a flier. Walk into a branch. That journey has imploded. 2016 will only get messier.
Today, people ask friends. They scroll through a social media feed. They see an ad tailored just for them. They get notified based on where they are or what they're doing to apply, upgrade or some other relevant action. They call a phone number. They walk into a branch. In accommodating modern day member needs, credit unions have made monumental strides.
Investment and resource allocation continue to grow. As a result, credit unions of all sizes are building strong virtual services infrastructures. But if you build it, will they come? A modern financial infrastructure does not result in new members. Infrastructure updates are never a one-time expense. Just like the evolving member journey, you can't set it and forget it. The investment in virtual services and digital banking is responding to market demands. But, it requires acquisition and engagement strategies.
So, how can your credit union be competitive across the entire member experience? How can you manage to be in the right place at the right time, all the time? How can you turn a consumer who's shopping for a new car online, into not only a member, but into a credit union advocate?
Start by building your credit union's marketing stack. A stack is a collection of tools and technology that work together to accomplish a goal. Once you have a strong marketing stack, credit unions can get more done. Once you can do more, you can measure more. Once you can measure more, you can become more relevant across a dizzying array of channels. Here's how your credit union travels this path.
Get More Done
In recent years, an explosion of marketing tools and technology has created massive efficiencies. Credit unions only gain when implementing these technologies.
Today, your credit union can create a series of triggers based on online and offline prospect and member activity. Armed with data, credit unions send marketing messages through automation tools. This creates communication scale that would take armies of marketing teams.
A marketing stack can maximize existing investment. For example, turn print and multimedia creative assets into a multichannel acquisition campaign. Turn to ad tech (advertising technology) platforms to make this happen. You can use native systems like Google or Facebook, or sophisticated exchanges that enable Real Time Bidding. Ad Tech allows credit unions to drive down costs and increase performance – often up to three times the industry average for display and other media types.
Maximizing investment doesn't stop with advertising. Look at your website. It should drive significant value for your lead efforts. Your members should squeal with delight from ease of use. To get to that optimized version requires constant testing. Testing at scale and with statistical relevance doesn't require a team of data scientists. Just a snippet of code.
When developing your credit union's marketing stack, start with a sound strategy. Without one, technology will be a major waste of money. These tools and technologies can mesmerize one with their functions. Without the strategy and process in place, the functionality is worthless.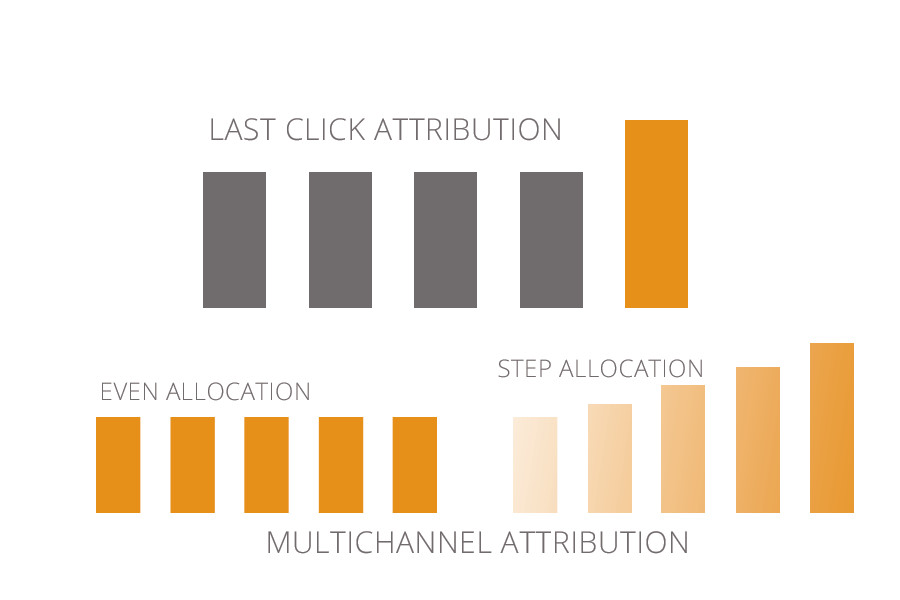 Measure More With Attribution
Now your credit union is getting more done thanks to your marketing stack. The next question on everyone's mind is ROI. The more you do, the more you can measure. The name of the game here is attribution.
There are two schools of thought when it comes to attribution – last click, and multi-step or multichannel attribution.
Last click attribution refers to your credit union attributing the entire value of a lead, conversion or action to the last measured marketing activity the consumer or member performed before taking the action – for example, clicking on an email or pay per click ad.
Multi-step attribution looks to measure how the various steps interact with each other leading up to a conversion. In this model, we divide value evenly across all steps or on a weighted basis as we approach conversion. For example, your analytics picks up that on the way to a member application a prospect may see a social media post, listen to a rich media ad stream on Pandora and then conduct an organic search for your credit union. You divide value for the conversion evenly across all channels, or in steps, building in value the closer you get to the conversion point.
Attribution has a low barrier to entry. It can be complex, of course, but at the least your credit union should measure last click. Google Analytics, for example, has channel attribution capabilities out of the box when set up correctly.
When we measure this way, we learn which channels convert. We learn which assist. We then are more careful in allocating our marketing dollars.
What Do You stand For?
Blasting the exact same message in every channel is not going to drive success in the new member journey. If your core story is only Lower Rates, let's rethink this. Now that we can do more and we're measuring more, we need to be more relevant. This starts with our message. Tailoring our story to the touch point and market segment. Here's an example:
Your credit union's story is Empowering Freedom, Building Communities. You want to target two core market segments: Older affluents and younger millennials.
You recently ran a television ad and decide to re-edit it into a few online ads. Your research shows that older affluents are starting businesses rather than retiring. You take the edit that focuses on the "Building Communities" in your media buy for them. "Empowering Freedom" will be the focus for millennials.
Meanwhile, one of your business accounts in town is a regional chain of grocery stores that also owns a few gyms. You team up with them to install beacons in their stores and at the gyms. Members get discounts at their establishments. When members walk in, their mobile device will get a notification telling them about the discount. As a result, you reinforce your whole brand: Empowering Freedom, Building Communities.
Data. Four letters that confuse the crap out of people. This can be as complex or as straightforward as you want it. But keep it manageable. The goal here is to go deeper with our insights. When we marry discoveries about our prospects and members with our marketing, magic happens. It can be as complex as creating robust targeting segments through programmatic media buying platforms, or as simple as creating targeted profiles in our email marketing and Facebook ads.
Messy But Loaded With Opportunity
The member journey may have gotten even more complicated by the time you read this op-ed. Luckily, there are a dozen more tools and technologies that were incubated in the same period to help your credit union rise to the occasion.
Start with a strategy that emanates from your goals. Put tools in place to make the dream a reality. Your credit union will soon be a modern day member acquisition and engagement machine.
Ryan Ruud is the founder and CEO of Credit Union Consulting Group and Lake One Digital. He can be reached at 612-799-0803 or ryan@creditunionconsult.com.